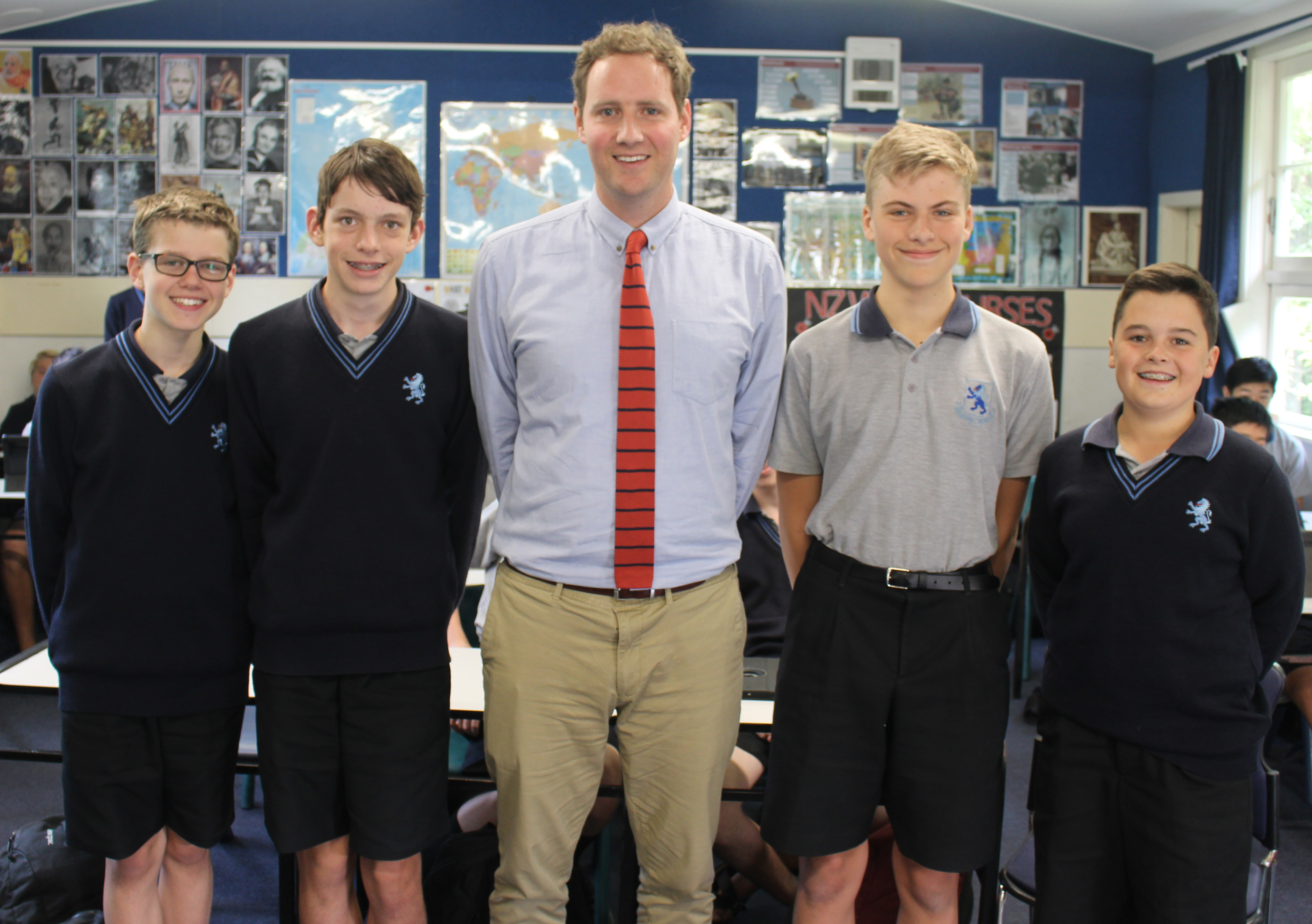 Four Year 10 History students made presentations to Prime Minister Jacinda Ardern using a specially developed resource to study World War I.
Ms Ardern sat in with Social Sciences teacher Toby Powell's class as Matthew Batcheler, Matthew Somerville, Cole Hickey and Angus Edwards (pictured above, left to right, with Mr Powell) gave PowerPoint presentations using a resource pack produced by the Ministry of Education that ties in with the commemoration of 100 years since Armistice.
The Walking with an Anzac project provides students with a box containing relics that is a clue to a soldier's story that students must then research and investigate.
All of the students in Mr Powells'  class chose an item from the box that would instigate and inspire a research project.
The starting point for Angus Edwards was a piece of telephone wire used to string a violin, for Matthew Batcheler it was a soldier's dental records, for Matthew Somerville it was a headmaster's letter, and for Cole Hickey an Egyptian souvenir.
As part of the research project, students are encouraged to find personal or local connections to those that fought in World War I.
To read Angus Edwards' presentation about Alexander Craig Aitken and his violin, click here
To read Matthew Batcheler's presentation about William Henry Lynch and his terrible teeth, click here
To read Matthew Somerville's presentation about a headmaster's letter following the death of Fredrick George McKee, click here
To read Cole Hickey's presentation about Leonard Truscott's Egyptian souvenir, click here