School Prospectus
Click here to read and download the school's Prospectus.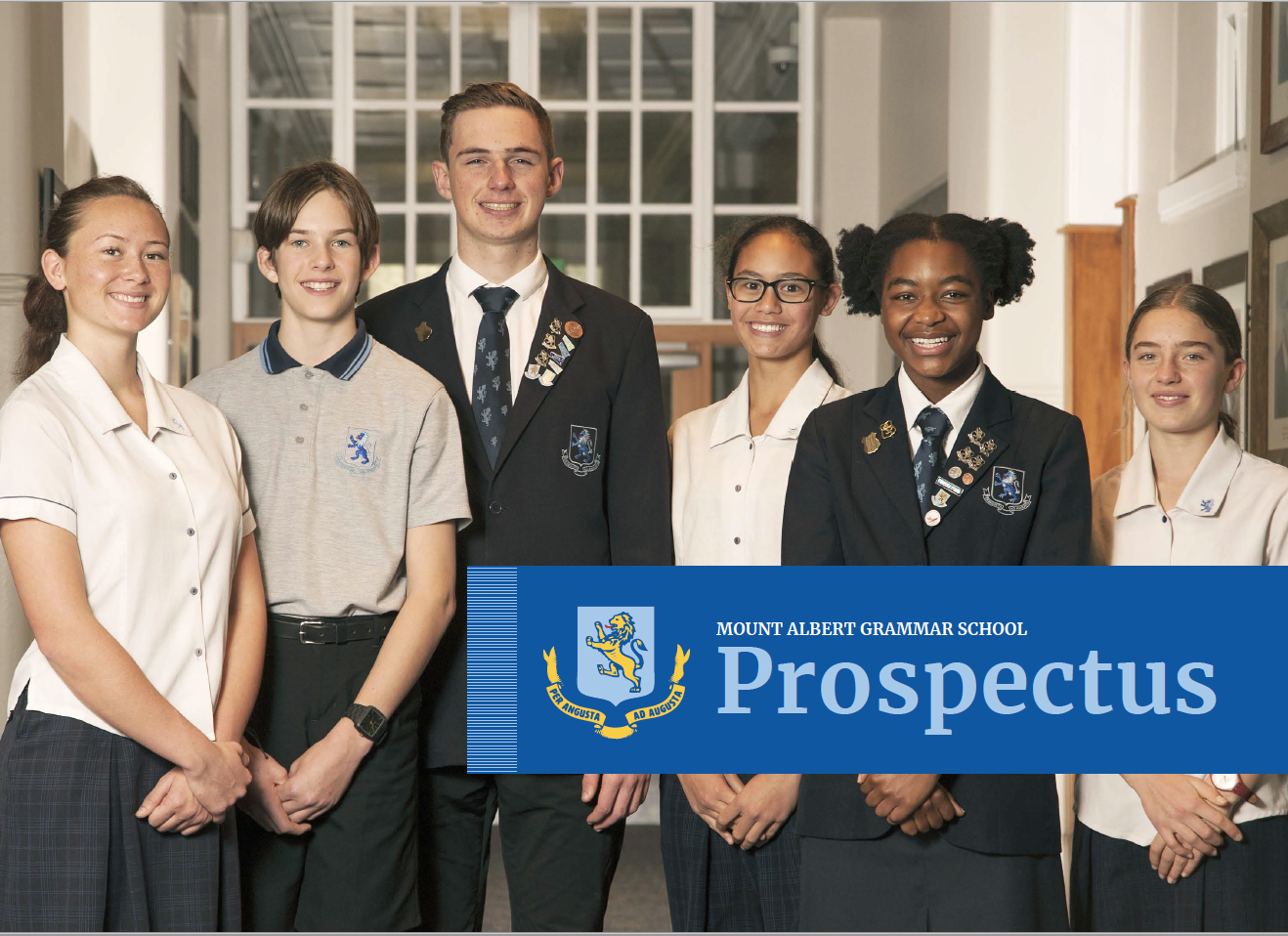 Inquiries
If you have any queries about enrolment, please contact the Enrolment Officer, Mrs Shirley Shirreffs, 09 846 2044, on extension 8131 or e-mail [email protected]
School donation and
subject costs
Mount Albert Grammar School is a high achieving state funded school. The state funding that we receive covers only a basic education. As a result, we are reliant on parent contributions to help us provide the quality education our students deserve. Parental donations to the school and paying for supplementary materials and equipment for your child's subjects help us to achieve this.
The school donation requested in 2023 is $475 per student. For a second child at MAGS, it is $170. The third child or more is free (family $645 maximum).
School donations are tax deductible.
Parental provision of supplementary materials and equipment for specific subjects is also voluntary. Supplementary materials are additional to those a school is required to provide in the adequate delivery of the New Zealand Curriculum and NCEA. The purchase of supplementary materials is a major advantage for the student as these materials add value and enhance the teaching that is provided. Equipment costs and subject fees are compulsory. Equipment costs are subject to GST.
We appreciate families' attention to this area of importance to the school. Please find at right details of our Finance Office opening hours and payment options.
BYOD for Years 9-13
Click here for information on the BYOD requirements for Year 9-13 students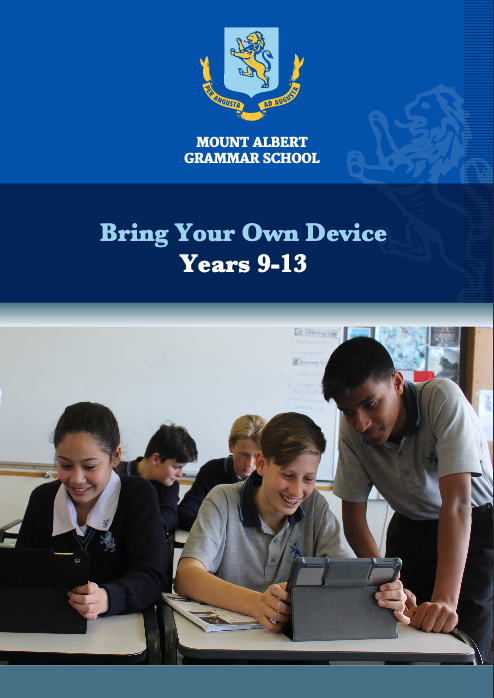 Finance Office Hours
and Payment Options
The Finance Office (ph 846 2044 extn. 8144) is open to parents from 8am-4pm each day. Hours for students to visit are:
8.00am – 8.45am
11.10am – 11.35am (interval)
12.30pm – 1.15pm (lunch time)
3.10pm – 4pm
Please note that queues to pay at the Finance Office are very long at the beginning of the year and we urge you to pay in one of the following ways:
SCHOOL'S PREFERRED OPTION. Payments can now be made easily online via the Kamar Parent Portal (financial menu). There is a 1.5% payment provider cost for this option. No emails are required to confirm payment using this method as it goes directly on your child's account. If you have forgotten your user name and password, please contact us for help.
By direct credit to the Schools bank account: 12  3029  0300684 00 (ASB Mt Albert) – you must include the student's ID number (see top left of the statement) as a reference and  an email to

[email protected]

with the following information:
– Amount of deposit
– Date of deposit
– Name of student
– What the payment is for
By credit card payment over the phone – please call outside the Finance Office hours for students as the office staff will be serving students and may not be able to answer the phone.
By eftpos/credit card in one lump sum at the Finance Office during opening hours.
Alternatively you can make arrangement to pay by automatic payment. Please contact the Finance Office if you wish to arrange this and a payment schedule will be prepared for you so that you can pay all subject costs and the donation with fortnightly or monthly set payments. Note we will not set up weekly payments due to the additional administration cost.
We appreciate your support of the school to deliver the highest standards of education.
Information Evenings for Prospective Students
Mount Albert Grammar School holds Information Evenings rather than Open Days.

These two evenings are primarily for Year 8s who live in-zone and were held on July 18 and 19, 2023.
The evenings include a visual presentation about the school for prospective Year 9 students, and there is enrolment procedure information and the opportunity to ask questions about the academic, sporting, service, arts and cultural opportunities at the school.
You can read more information here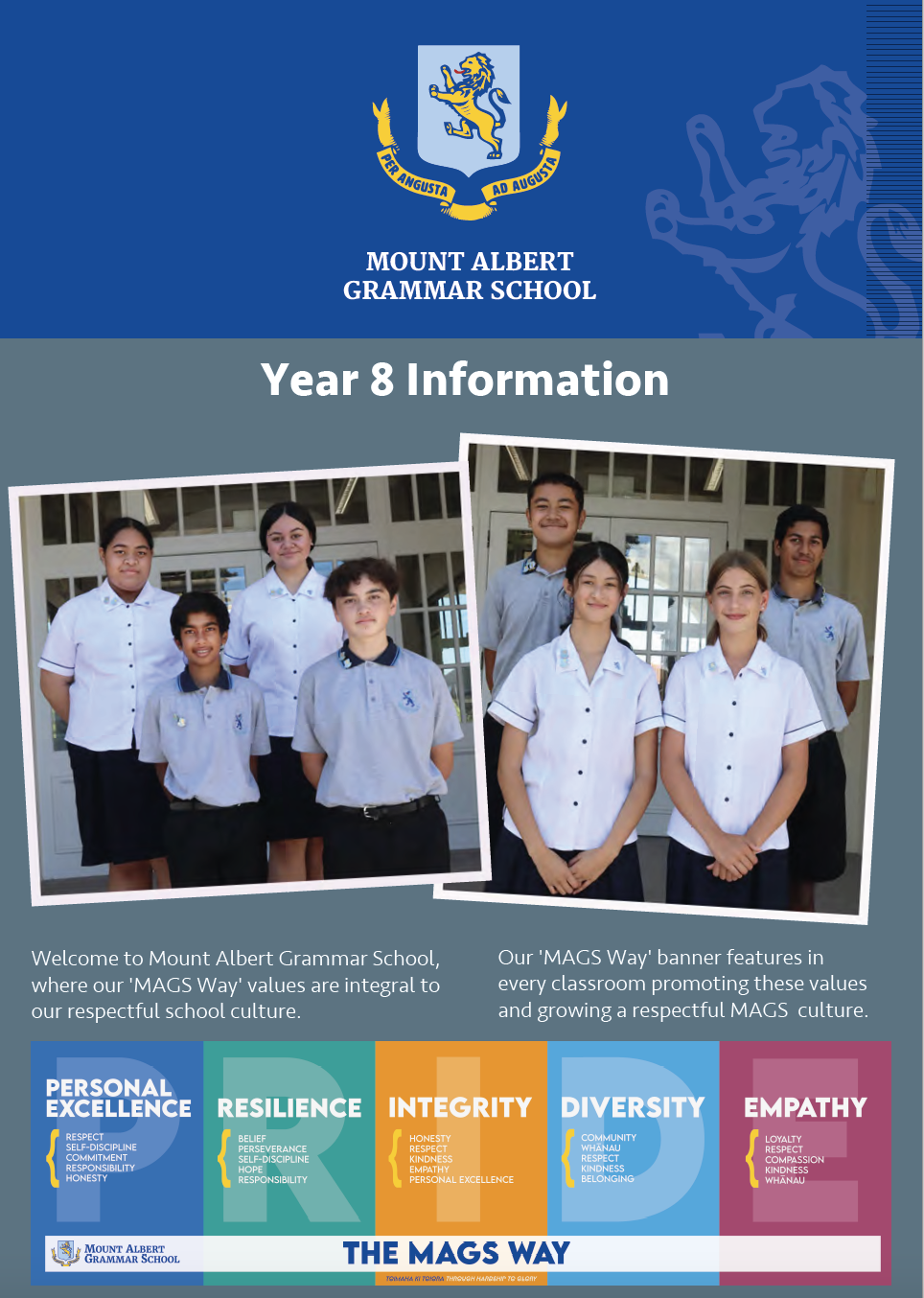 Out-of-Zone Enrolments – 2024
Applications for out-of-zone enrolments for 2024 closed on Wednesday 30 August, 2023.