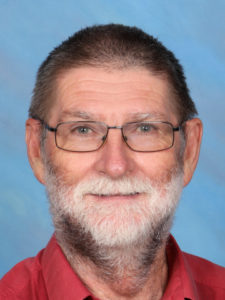 As part of a Centenary year project, Assistant Archivist Greg Cave (pictured) has spent 18 months compiling a digital collection of school photos from 1922 to 2012. This work is ongoing as Mr Cave endeavours to bring the collection of photos up to the present day.
The focus has been on class photos but there are also a variety of others – sports team, staff, groups of various types and some special interest photos.
The earliest year for which all class photos are available is 1952 and the following years have many gaps as well: 1956/1957/1961/1962/1965/1968/1969/1971/1972/1977/1978 (Form 3 missing)/1979/1983/1986.
If anyone has copies of class photos from these years please contact Mr Cave at [email protected]
Prior to the 1980s, team photos were only taken of Premier teams and competition winners.
Click here to access Centenary Photos by Decade