MAGS Sports Black Caps applications for 2018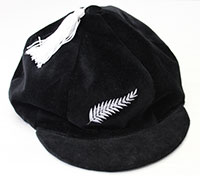 To qualify for a MAGS Sports Black Cap:
– You must have represented New Zealand between the 25th October, 2017 and the 24th September, 2018.
– You must have played in a game/sport.
– Non-playing or paper teams do not count.
Applications close 25th September, 2018.
Any queries, please email sports@mags.school.nz
A formal photo of all Black Cap recipients will be taken at School on Wednesday, 24th October, 2018 at 1.30pm in the School Hall.
The Black Cap will be presented at the Sports Dinner on Wednesday, 24th October, 2018 at Alexandra Park from 6pm. Ticket information will be published later in Term 3.
To download the application for a MAGS Sports Black Cap, click here
Sports Prizegiving Dinner 2017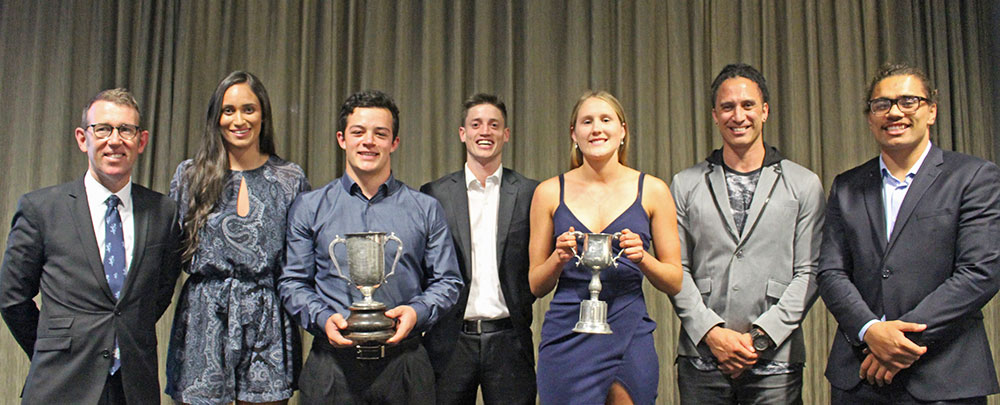 Victor Ludorum Isaac Munro and Victrix Ludorum Maddy Gordon with Headmaster Patrick Drumm and Guests of Honour Taylah Hodson-Tomokino, Kyle Harris, Karl Te Nana and Isaiah Papali'i.
Maddy Gordon was named Victrix Ludorum and Isaac Munro Victor Ludorum, at the 2017  Sports Prizegiving Dinner at Alexandra Park on Wednesday, 25 October.
The Team of the Year was Premier Boys Softball, and the boys' and girls' awards for Outstanding Achievement in Sport were presented to Orienteer Mitchell Cooper (left) and Swimmer Brearna Crawford (right).
Maddy received her award for excellence in Athletics, Netball, Swimming, Volleyball and Cross-Country. She was also the joint winner of Senior Girls Athletics Champion with Grace Jale. Isaac Munro was named Victor Ludorum for his success with the Premier Boys Softball Team, winning the top Skiing award, and excellence in Swimming, Waterpolo and Rugby.
The Premier Boys Softball won the NZSS title for the fifth consecutive year this year. Mitchell Cooper represented New Zealand at the World Orienteering Championships in Italy and came 6th. Brearna Crawford, still only in Year 10, has won multiple Gold medals in a number of Swimming competitions in New Zealand and Australia, while setting new Auckland and New Zealand records.
Guests of honour were Albertians Kyle Harrris, Taylah Hodson-Tomokino and Isaiah Papali'i, who were interviewed as a panel on stage by Commonwealth Games gold medallist and MAGS parent Karl Te Nana.