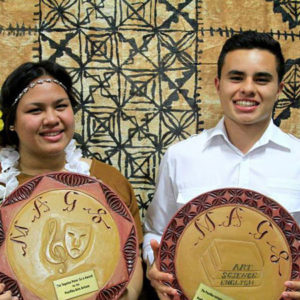 The purpose of this network is to work beside the school's initiatives with a focus on our Pasifika students' learnings and outcomes.
We work beside the leadership and guidance of Ms Fiona Barker, Ms Va Anisi and Mr Api Taulapiu and are actively supported by Headmaster Mr Patrick Drumm. Our role is to support any initiative that sits within these great teachers' portfolios and to facilitate, drive, support and implement best practice for our students for the betterment of their future beyond MAGS.
Our network's two main areas of focus are:
* Building and strengthening relationships
* Acquiring information
Our role is:
* To advocate on behalf of our Pasifika parents and students
* Empower students, teachers and parents through engagement and staying connected
* Support our parents through communication or information sharing of all things MAGS
* To build a Knowledge Hub for our Pasifika parents and students
We are here to support all Pasifika parents as we aim to ensure that our students leave school with the highest qualifications possible, giving them the potential for even better career opportunities than we have had. We encourage you to join us – get on board our Vaka as we paddle and build a map for our children's success in years to come.
We leave you with this – Proverbs 22:6
'Train up a child in the way he should go; even when he is old he will not depart from it.'
Faafetai ma ia manuia.
If you would like to join the network or just find out more about it, please contact:
Katerina (Solomona) Taumaoe
Ph 021 910 370, 09 352 2608 (work)
Email: MAGSpasifikaparents@gmail.com
Click here to visit our Facebook page
Click here to visit our Facebook page
| | |
| --- | --- |
| Ms Va Anisi | Mr Api Taulapiu |
| ph 09 846 2044 x 8184 | Ph 09 846 2044 x 8184 |
| vanisi@mags.school.nz | ataulapiu@mags.school.nz |
Every Tuesday and Wednesday, 3.15pm-4.45pm in the Library.
Supervised by teachers and Year 13 mentors, and tutors are there to help with most subjects, in particular Maths, English and the Sciences.
Details of events for Pasifika students and families will be posted here as they come to hand.
MAGS' Pasifika students celebrated new milestones in academic and leadership success at the Scholars' and Leadership Assemblies in February.
Four students gained five NZQA Scholarships between them, and a record 19 were endorsed with Merit or Excellence in NCEA Level 3.
In Leadership, Denzel Robertson was named Head Boy, and 'Alosi Bloomfield is Deputy Head Girl. A record 14 Pasifika students feature among the 2017 Prefect team.
Academic success
Pasifika students who gained Excellence in NCEA Levels 1, 2 and 3, and who attained NZQA Scholarships, received their Scholar Lion badges at the Scholars' Assembly on Monday, 20 February.
Luke Fitzpatrick gained two Scholarships in Calculus and Statistics, 2016 Head Girl Leilani Ioelu attained Scholarship Statistics for the second time, Lorenzo Vea'ila gained Scholarship Drama, and Monique Kost attained Scholarship Dance. Only the top 3% of students who sit a Scholarship exam are awarded it.
Six students gained NCEA Level 3 with Excellence: Luke Fitzpatrick, Isabella Ieremia, Leilani Ioelu, Monique Kost, Caitlin Pritchard and Sabian Scott.
A further 13 Pasifika students gained Level 3 with Merit: Agnes Ah Yen, Ruth Alesana, Jessie Amiatu, Siosiua Atuekaho, France Bloomfield, Caleb Faleolo, Trent Kimiangatau, Jolame Maile, James Pickering, Paul Roache, Wally Tanoai, Folau Tu'inukuafe, Lorenzo Vea'ila
Pasifika Leadership
In addition to Denzel and 'Alosi's appointments to the Prefect Executive, the following Pasifika students were named as Prefects for 2017 at the Leadership Assembly on Thursday, 16 February: Aaron Fa'asalafa, Noah Foster, Fia Jones, Lausapai Nikoro, Desmond Petelo, Javvier Pitovao, Ceylonese Taumaoe, Ethan Taumaoe, William Sharkey, Paris Shum, Shakthi Singh, Vaimoana Va'ai.
The 14 Prefects will lead the Pasifika Council. Year 12 leaders will also contribute to the leadership group.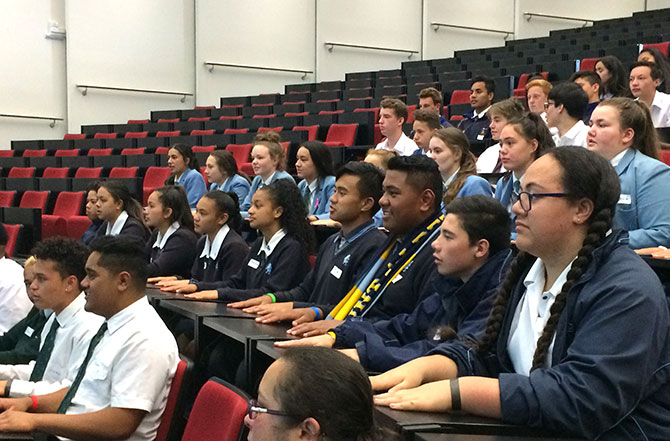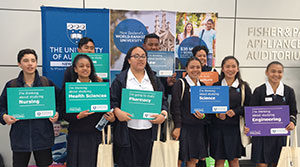 Nine students in Year 10 attended Auckland University's BEAMS 2016 programme on 29 November to have a taste of what some of its faculties have to offer.
Tangiwairoa Cook, Darhys Simone, Mercer Davis, Philip Taua, Abbey-Jean Kaipara, Aka Bloomfield, Assina Te Paa-Kolio, Tuhaka Te Pou Kohere, Mary-Jane Vavetuki were exposed to areas at the University where Maori and Pasifika students are under-represented. These are Business, Engineering, Architecture, Medicine and Science, hence the acronym BEAMS.
The students took part in interactive workshops to explore each of the faculties. At the Business school they had a go at being managers of the Warriors rugby league team; in Architecture they built support structures from paper; in Engineering they designed their own web page; in Medicine they tested each others' reflexes and blood pressure; and in Science they put eggs in protection capsules and dropped them from a height to see if they would 'survive' the fall.
The day ended with four of the Mags students winning the "Most Valuable Player Awards" out of the firve participating teams.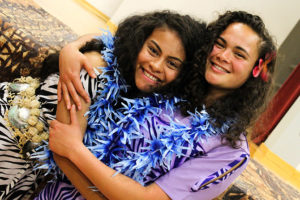 MAGS' top Pasifika students were acknowledged and celebrated at the annual Pasifika Celebration Dinner on Friday, 28 October.
Luke Fitzpatrick and Head Girl Leilani Ioelu won the Year 13 Awards for Academic Excellence. The top Year 12 student was Vaimoana Va'ai; the top Year 11 student was her sister, Roselyne. Leilani also won the Best All Round Pasifika Student award.
The Tagaloa Peter Su'a Award for Services to the Performing Arts went to Ruth Alesana and Siosiua Atuekaho for their achievement and service in Music, Drama and Dance.
The Pasifika Sportsman and Sportswoman Awards went to the two students who are also the school's Victor Ludorum and Victrix Ludorum for 2016, Paul Roache and Caitlin Pritchard.
The evening included a speech by Headmaster Mr Patrick Drumm, performances by Siosiua and the Cook Island Cultural Group, and the Year 13 Taualuga.