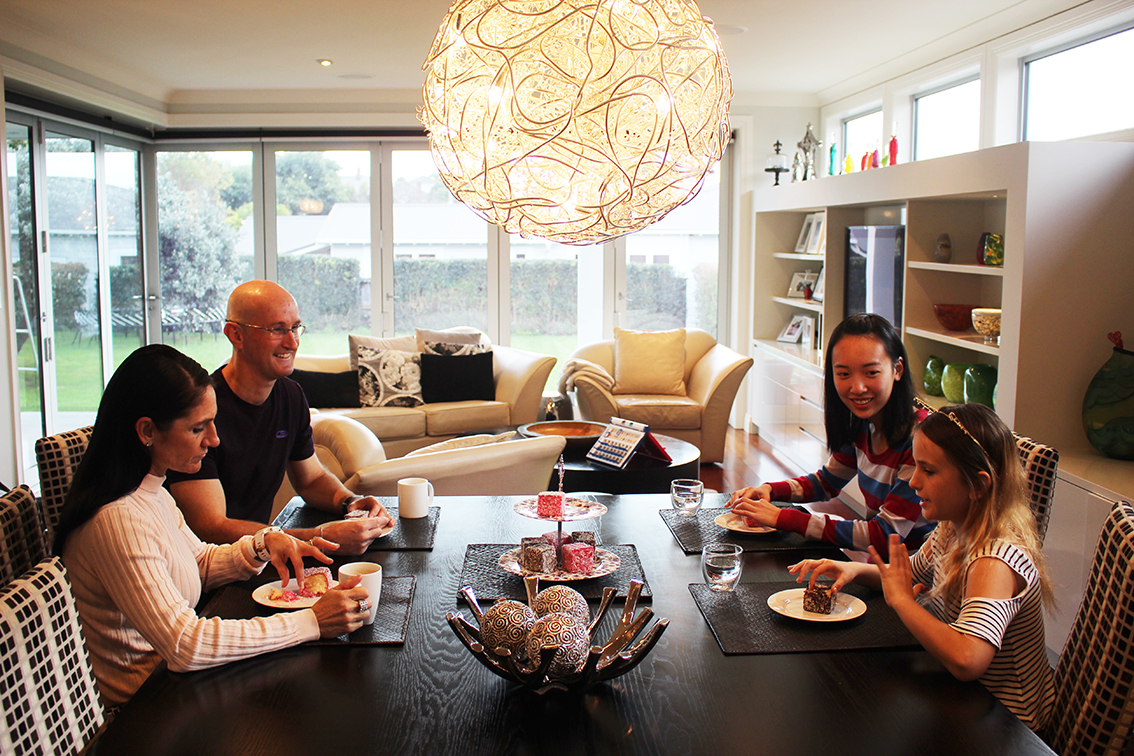 Overseas students will be made to feel welcome and part of the New Zealand way of life.
Students coming to study in New Zealand have Homestay accommodation arranged with families. Living with a family helps students learn about the New Zealand way of life and improve their English language. Students have their own room and the host family will provide three meals a day.
Every Homestay family has been inspected, police vetted and offers the best possible care for our International students. We work with the Homestay families to ensure every student is happy. The school is committed to guaranteeing every student a safe home and school environment.