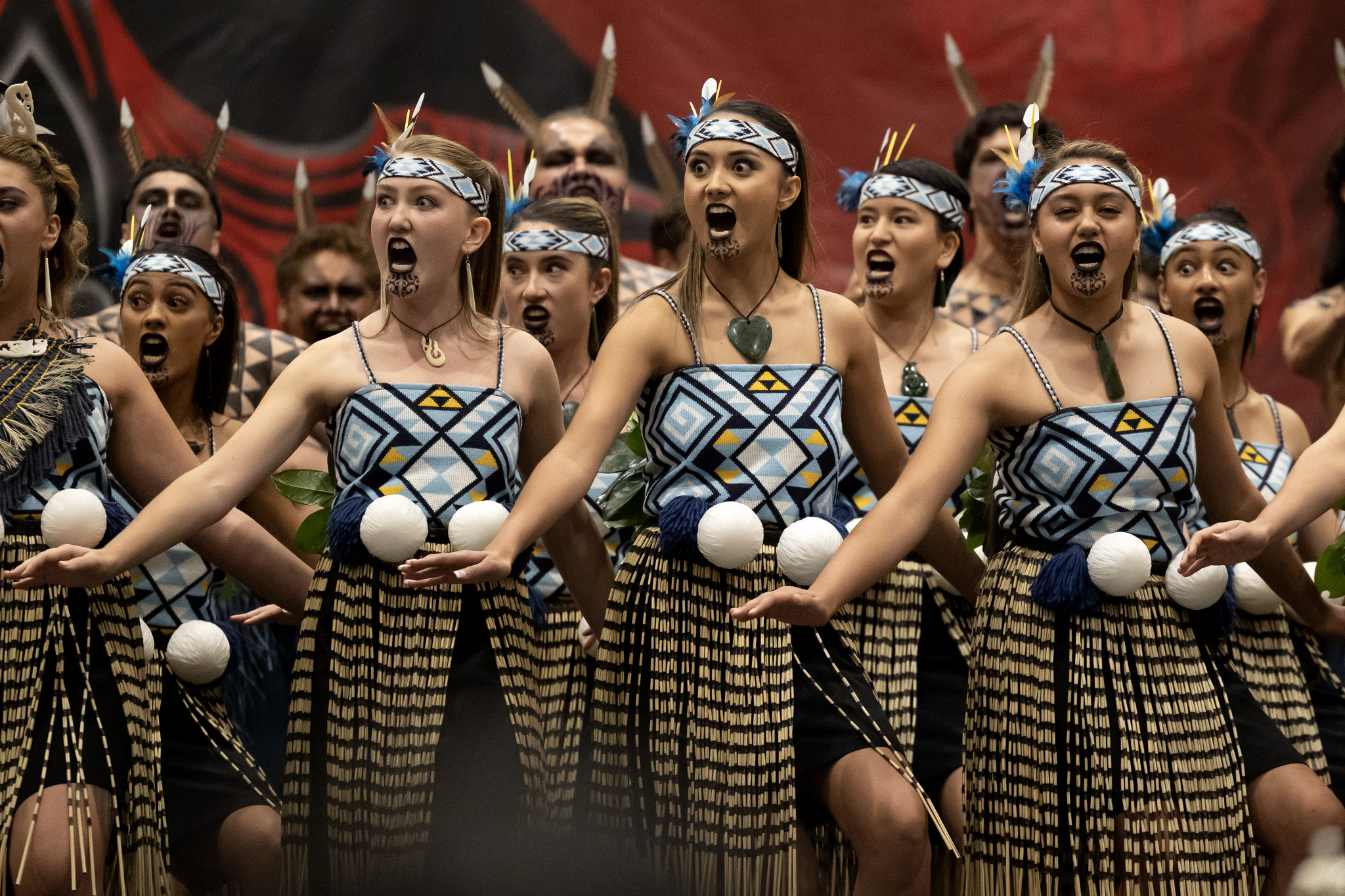 MAGS' Kapa Haka group has held its place among the top 10 Auckland schools at the ASB Polyfest for many years, and is managed by our Te Puna o Wairaka whānau unit. The group also perform at the school's Unity Cultural Concert.
Students have to learn lyrics to a level of excellence in pronunciation plus melody and hand actions. Rākau, poi and patu are used and it all needs choreography. Students need to be Kapa Haka fit to produce energetic movements and project a huge sound. On top of that, they are required to project emotion and connect spiritually with each item.
All the composition is done by Ms Paul and Mr Walters, who are Kapa Haka champions in their own right.
Students of all year groups and nationalities are welcome to join our Kapa Haka group. Listen out for notices and contact Mr Peter Walters: [email protected]