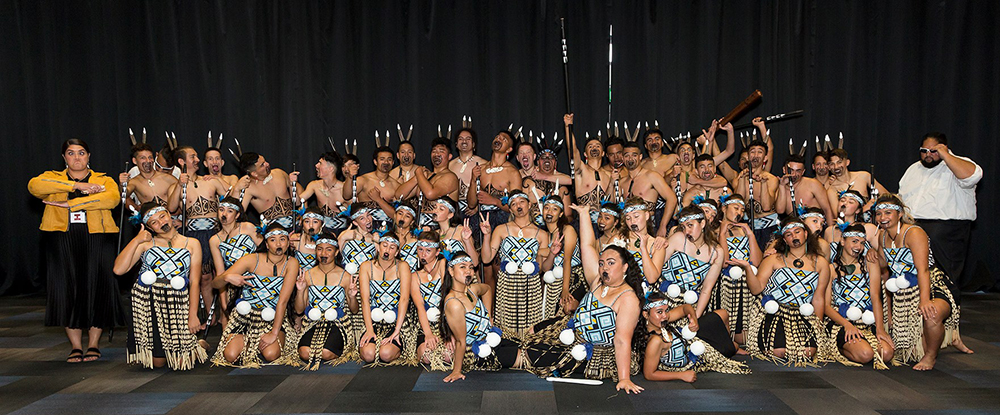 In possibly their best ever performance, MAGS' Kapa Haka group placed sixth in Division 1 in 2019.
After the cancellation of the last day of Polyfest due to the Christchurch shootings, the rescheduled competition was renamed Te Pou Herenga o Kia Aroha and held on April 6.
Due to the postponement, this year's campaign consisted of nine weeks' worth of training, including Tuesday and Wednesday practices from 3.45pm-9pm, all-day Waitangi Day and six live-ins from 6.30pm Friday through to 1pm on Sunday.
Seventy two students trialled for the group; 50 made the performing team and 15 were reserves.
HoF Te Puna o Wairaka Waimirirangi Paul said, "Overall, we placed sixth out of 13 groups in Division 1, and roughly 52 groups across all three divisions at the competition. We were only five points away from fifth place. This is the best overall aggregate placing MAGS has received, to my knowledge.
"Overall, the comments received from the judges were very positive and some even implied that they thought we would qualify for nationals. However, such is the fate of a competition this tight! The students, wider whānau and us, the tutors, were all extremely proud and happy with the outcome and look forward to next year's campaign."
Earlier in the year, MAGS' Kapa Haka instructors Waimirirangi Paul and Peter Walters became national champions.
Whaea Miri and Matua Peter not only teach Kapa Haka but also take part themselves with their West Auckland-based team, Ngā Tūmanako.
At Te Matatini (the biennial national kapa haka championships) in Wellington in late February, Ngā Tūmanako were crowned Toa Whakaihuwaka (champions) after competing against 46 other teams from all over the country over four days. Their winning performance focused on the revitalisation of te reo.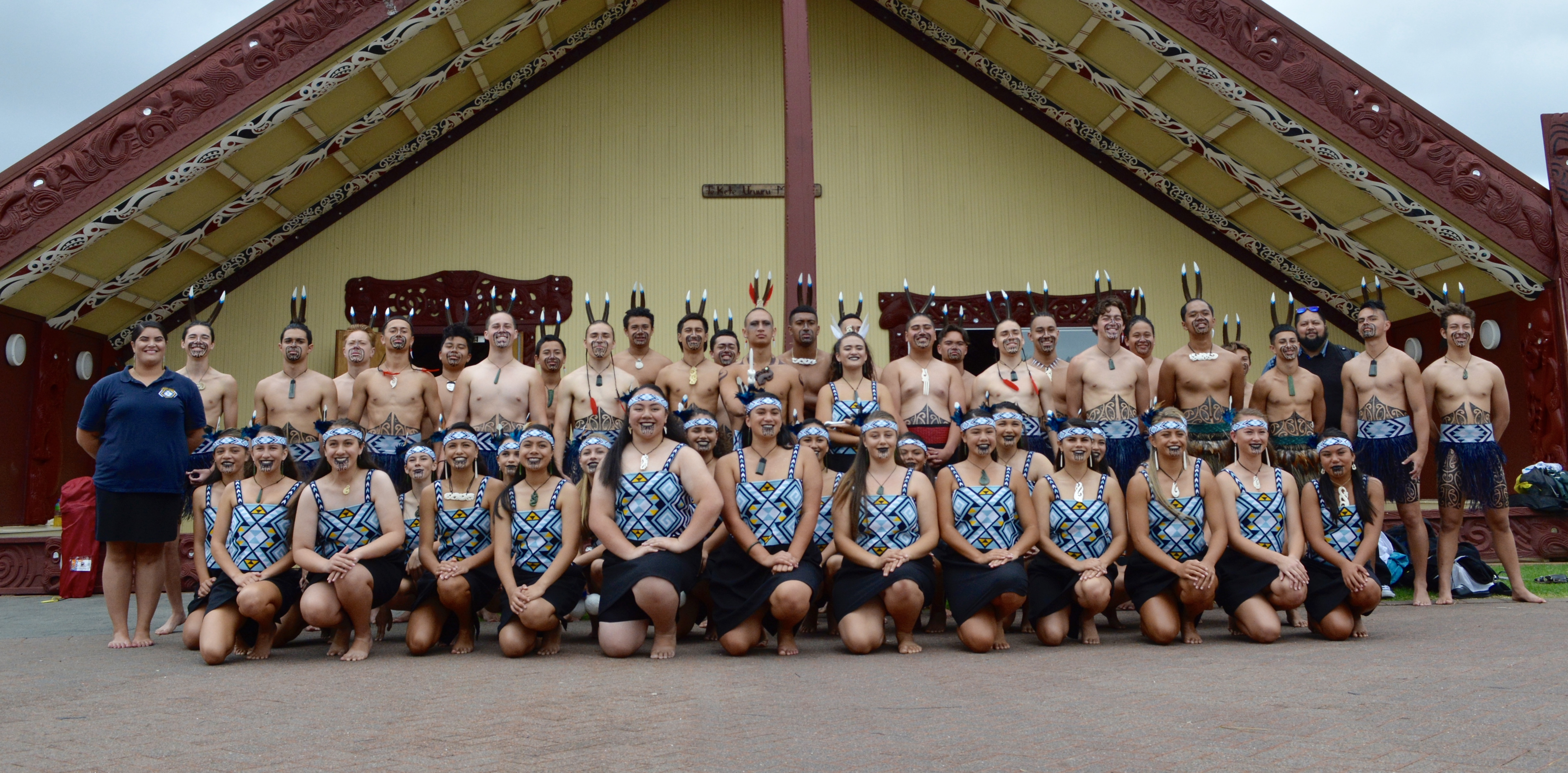 Mount Albert Grammar School's Kapa Haka group put in one their strongest performances on Saturday, March 19 at ASB Polyfest to finish seventh and retain their place in the prestigious first division.
Waimirirangi Paul, HoF Te Puna o Wairaka, said it was an impressive performance, given they were up against Maori immersion schools. Weeks of planning, practice and costume-making went into the 30-minute performance.
Ms Paul said she was grateful for the support from students, staff, friends and parents on the day and for their positive feedback after the performance on Saturday.
This is how the Kapa Haka group ranked in the various categories: Kakahu Tane – 3rd, Wahine Kakahu – 9th, Wahine Leader – 4th, Tane Leader – 11th,  Tira – 4th,  Mau Rakau – 5th, Eke – 9th, Moteatea – 4th, Waiata a Ringa – 10th,  Poi – 6th, Haka – 5th, Watea – 6th, Mita o te reo – 6th.
The Kapa Haka group were one of seven MAGS cultural groups competing over the Friday and Saturday.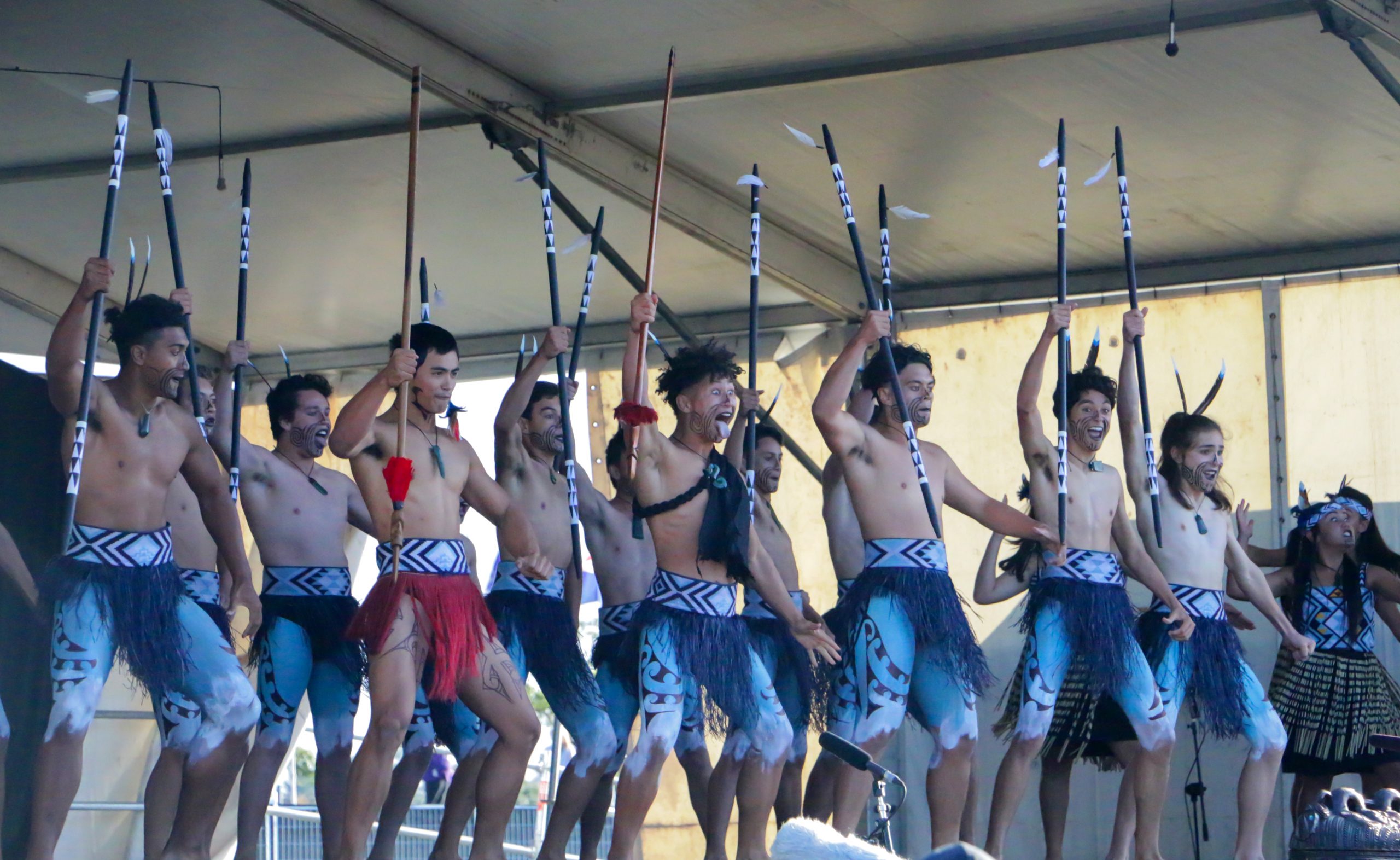 Mount Albert Grammar's Kapa Haka group put on a stunning performance the ASB Polyfest on Saturday, 18 March, to come 9th in Auckland, retaining our place in the prestigious first division.
Forty seven students from Years 9-13 performed a 30 minute set of seven disciplines – an entrance item, a choral piece, a traditional chant, an action song, a poi item, a haka and an exit piece.
They were judged on their performance and command of te reo against 50 other groups competing across three divisions.
Mount Albert Grammar came 7th for reo, and 9th for performance, claiming 9th place overall.
Head of Te Puna o Wairaka, Ms Waimirirangi Paul, said this was an impressive achievement when MAGS was up against schools with bi-lingual and full immersion units, and who had performers who competed nationally.
"Our group rehearsed several times a week since January, including weekends staying at marae. They not only wrote and choreographed original pieces, they also learned elements of weaponry to incorporate into their performance, made costumes and submitted a written translation and explanation of the meaning behind each item," said Ms Paul.
A number of Albertians returned to assist in the group's preparation, and Ms Paul was also grateful for the support of parents and staff. She acknowledged the leadership of Year 13 members Waimarie Hunia and Kahurangi Morehu. "The students represented the school strongly and with much pride," said Ms Paul.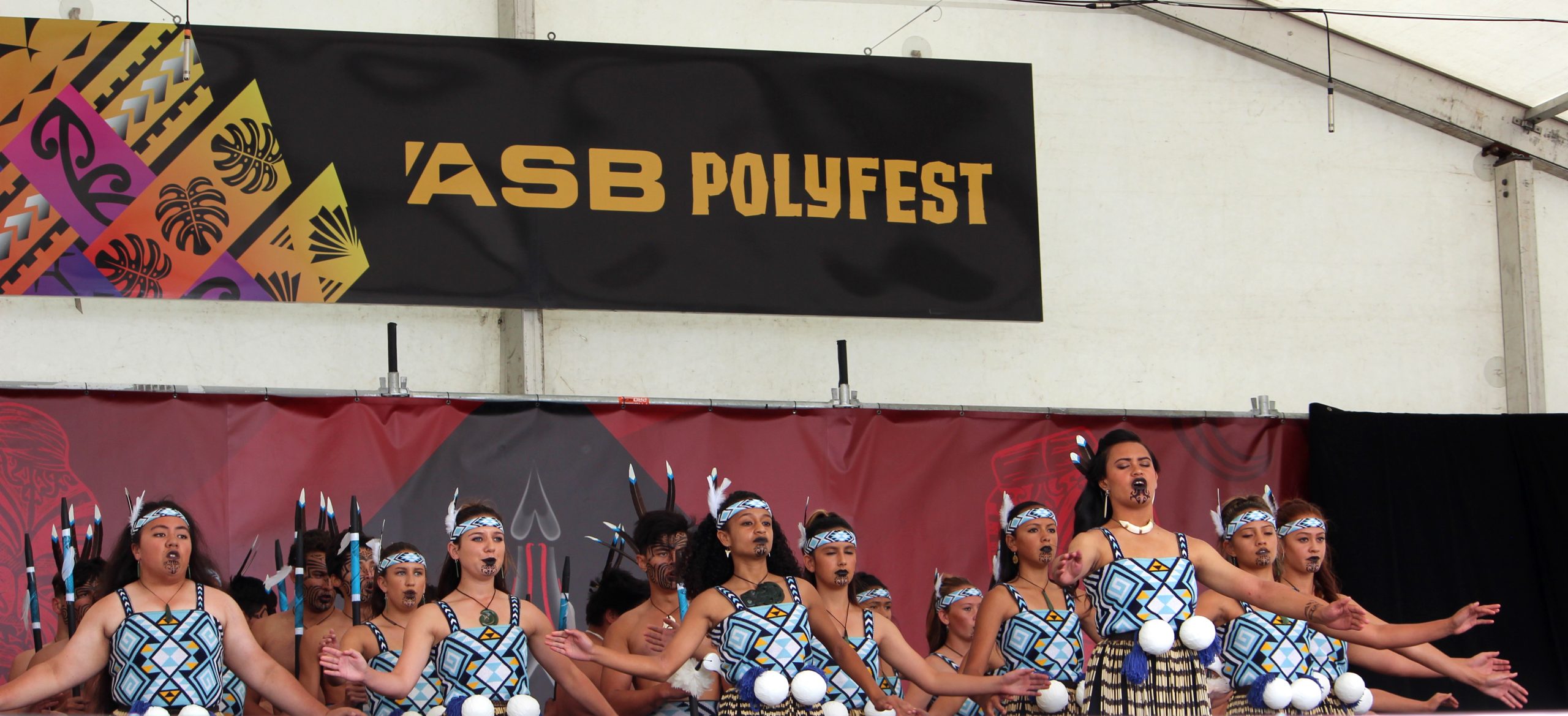 At Polyfest held from 17-19 March at the Manukau Sports Bowl, MAGS' Kapa Haka came 8th-equal, two places better than last year and retaining their place in the prestigious Kapa Haka First Division.
Headmaster Mr Patrick Drumm, who is Chairman of the Polyfest Trust, hosted Prime Minister Mr John Key during his visit to the festival on Friday, 18 March. Mr Key attended a VIP function, where members of MAGS' Te Puna o Wairaka performed waiata, and then visited the Cook Islands stage and walked through the grounds speaking with students.