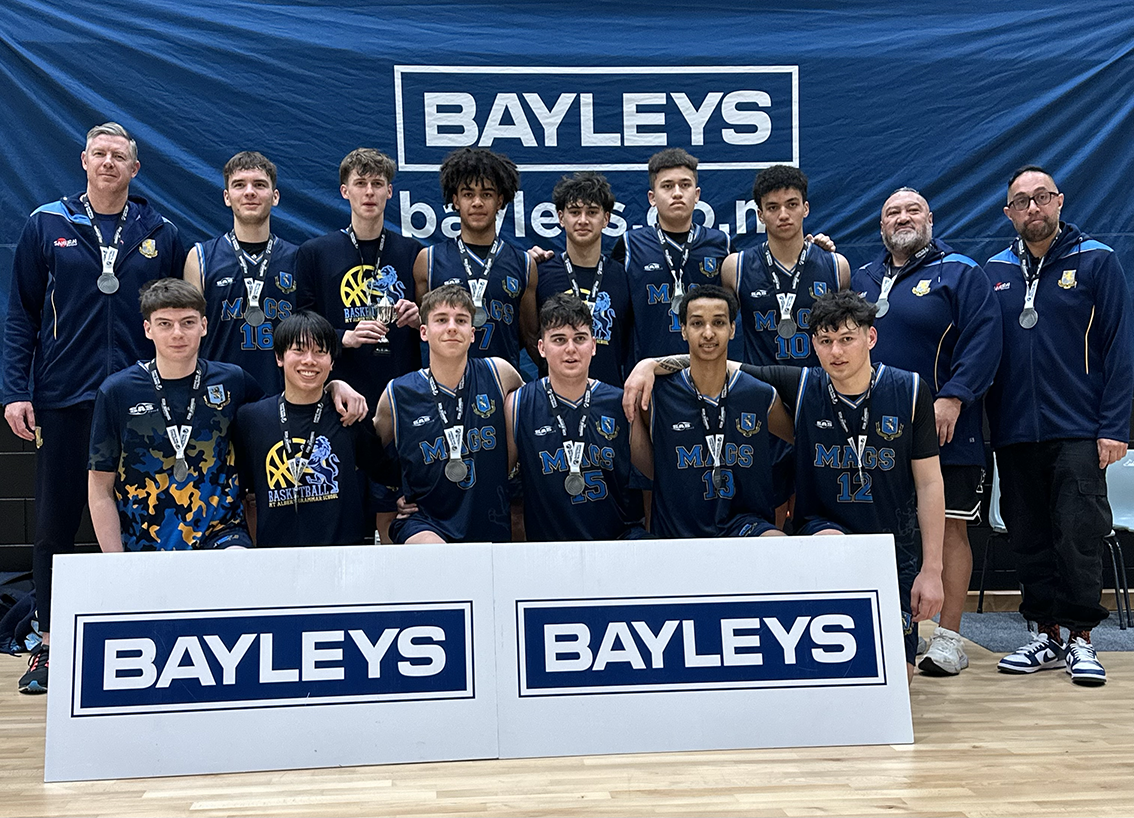 Many of our teams made it to the finals of their Winter Tournament Week competitions held at the end of August but none of them could clear the final hurdle to become champions.
But in Wrestling, Max Shallard, Sean Harding and Jason Vincent broke through to win gold in the Senior Boys' Under 60 kg, Under 65kg and Under 110kg sections respectively. Max was also named the Senior Boys Most Scientific Wrestler. Aiden Vincent claimed silver in the Junior Boys Under 68kg section, and Caleb Murphy finished sixth in the Junior Boys Under 80kg section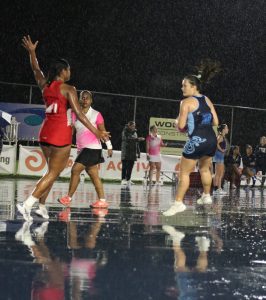 The Basketball Premier Boys and Girls both finished as runners-up at regionals, with the girls losing 61-90 to Westlake Girls High. The Boys faced Rosmini in the final, after recently beating them to become Auckland champions, but couldn't repeat those heroics, going down 51-66. Earlier in the week, our Basketball Junior Girls and Boys teams finished third and sixth respectively in their regional tournament.
Playing in the Hawkes Bay, the Hockey Boys 1st XI fell just short – losing their NZSS Final 3-4 against Hastings Boys High. Our Hockey Girls 1st XI also lost in their NZSS Final, going down 1-2 to Whanganui Collegiate.
The Football Girls 1st XI finished third in their NZSS competition after beating Westlake Girls High 4-0, while the Boys lost their 3rd/4th playoff against St Kentigern after drawing 2-2 then losing on penalties.
At Paradice Avondale, our Curling team finished second at NISS, going down 4-11 to Lynfield College in the final.
In Weightlifting, Eli Harford-Lewis, our sole lifter, came second in the Senior Boys 102 kg-plus category at the NZSS Nationals.
In their semifinal, the Rugby Girls 1st XV lost 5-28 to Hamilton Girls High and then lost the third/fourth playoff  against Christchurch Girls High 5-15.
Playing at UNISS in Hamilton, our Netball Premiers won their first five games but then faltered before beating Waitakere College 48-36 in their last game to finish fifth.
Two good wins saw the Lacrosse Premier Girls start their NZSS competition well at Cornwall Park but they could not maintain that momentum and ended up finishing fourth.
Our Rugby League 1st XIII made it to the NZSS Plate Final but lost that to Kelston Boys High 12-32.
The Rugby U15s finished 13th in their National Invitational Tournament in Hamilton after beating St Bede's College 26-22 in their last game.
In Underwater Hockey, our Junior Open team played in the NZSS tournament at Westwave, and won their last game 6-1 against Mahurangi College to finish third.
At the NZSS Fencing championships in Wellington, Lize Deng won bronze in the Boys Epee, with Lawrence Zhao seventh.
Theo Bray competed in Cycling's NZSS Northern Tour in Mt Wellington, finishing the hill climb on Day One in 12th. On Day Two, in the Criterium, he was ranked into the U17 A race but was lapped and had to retire.