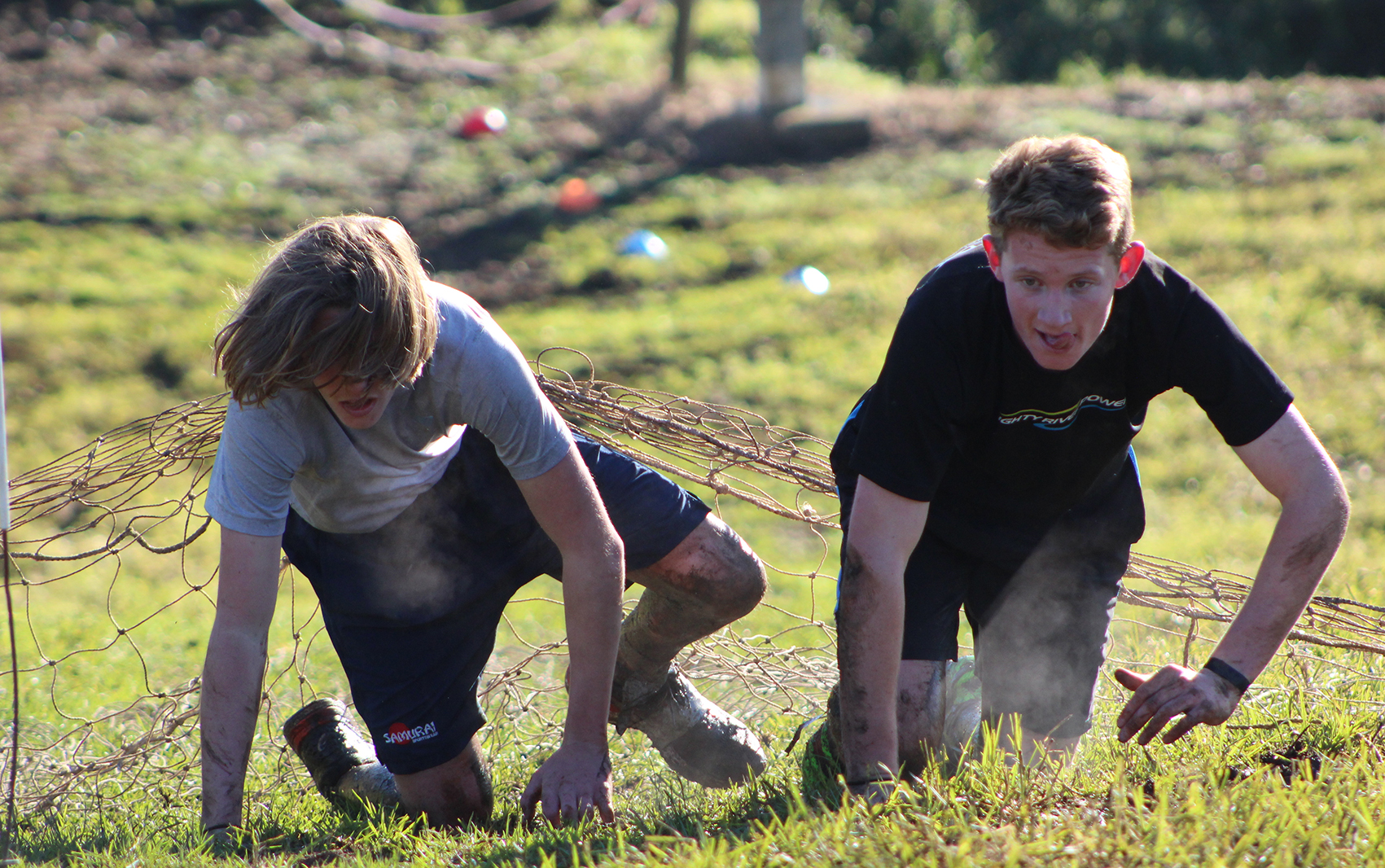 Year 11 Outdoor Education students got a chance to show what they were made of today in the Tough Guy and Gal Challenge run around the ASB MAGS Farm.
They had clear but cold conditions this morning  as they took on a 6km course with water trails, rope obstacles, mud crossings, open paddock running and hill climbs.
HoD Outdoor Education Darren Whitehead said students were taking part in this event as part of their 'Quality Performance' and 'Discovery 101' units.
He said the run allowed them to demonstrate quality movement in the performance of mud running and acted as a source of information to further understand how the body functions in an endurance activity.
They also had a lot of fun.
The race results were: Boys – 1st Samuel Chote 11DSV – 35.55 min;  2nd Archie Shaw 11HUN – 36.00 min; 3rd Adam Carline 11BRT – 38.09 min.
Girls – 1st Pippi Butterworth 11SWT – 43.10 min; 2nd Molly Brittenden 11FRC – 43.42 min; 3rd Sophie Johnson-Chung 11GLL – 44.07 min.
Mr Whitehead said a big thank you to the students of 10AHN for their help with marshalling and to Farm Manager Brett Harris for allowing use of the farm.