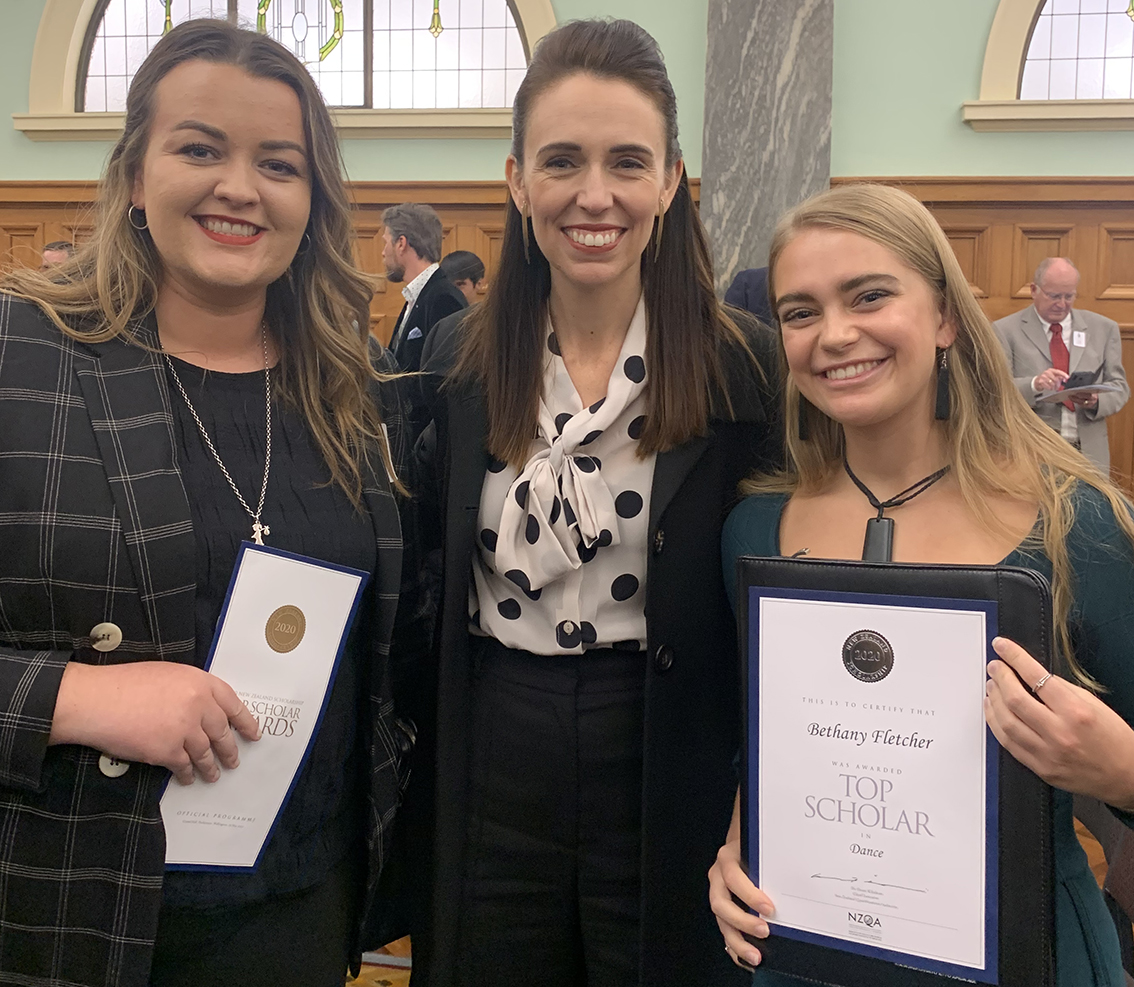 Bethany Fletcher was recognised as the top Dance student in NZ in 2020 at the annual Top Scholar Awards Ceremony hosted at Parliament yesterday.
HOD Dance Samantha French (pictured above with the PM and Bethany) and proud parents Mary and Graham Fletcher accompanied Bethany to the ceremony, which recognises the elite students who make up the 2020 Premier Award and Top Subject Scholarship Award winners.
Ms French said, "We had a fantastic day in Parliament at NZQA's Top Scholars award ceremony yesterday.
"Minister of Education Chris Hipkins and our PM Jacinda Ardern congratulated the students for achieving so highly in a year filled with adversity.
"I am so proud of Bethany – she was an outstanding Dance students from the moment she arrived at MAGS. Always willing to serve and continually striving for her personal best. Bethany's portfolio submission for Dance scholarship was exquisite and it was amazing to celebrate her formally along with her family in Wellington yesterday."
As a Top Subject Scholar, Bethany qualifies for $2,000 each year for up to three years of study.