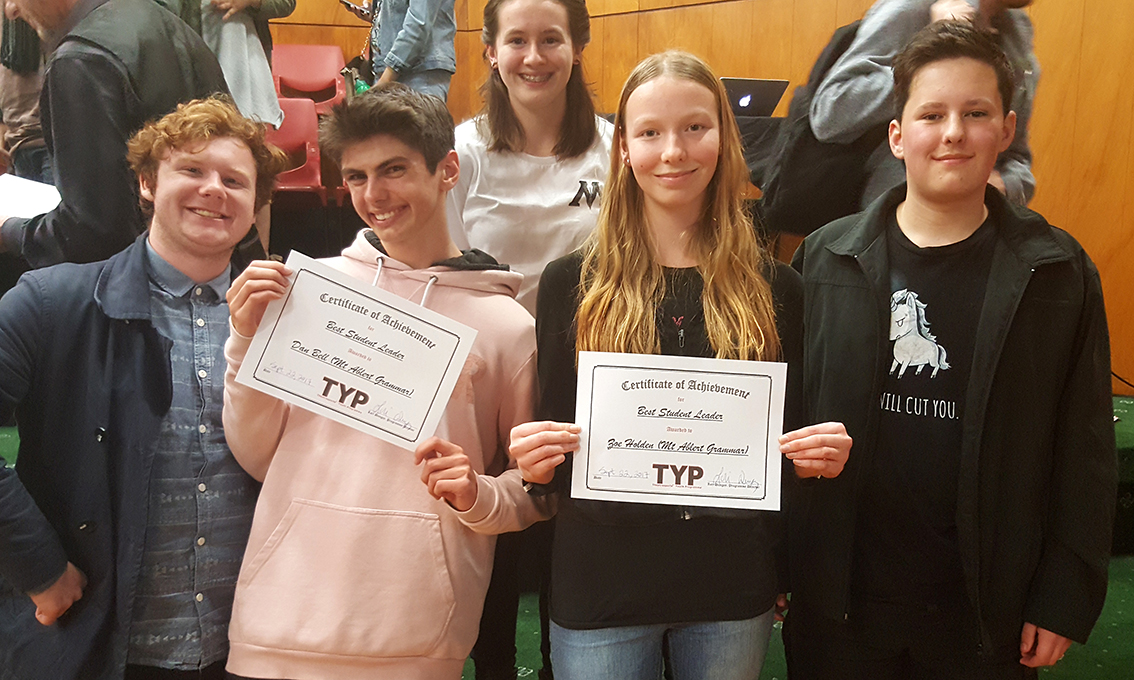 Dan Bell and Zoe Holden with other members of the MAGS Theatresports group, from left, Seamus Stalker, Ella Brislen and Logan Allomes.
Zoe Holden and Dan Bell were named Theatresports Student Leaders of the Year at the Auckland Theatresports Youth Programme Festival on Friday, 22 September.
This is the second year in a row that MAGS students have won the award, as voted by TYP tutors and mentors.
MAGS' Head of Drama, Mr Gerald Urquhart, said the tutors remarked on the culture of Theatresports at MAGS and the respectful and welcoming leadership style of the Zoe and Dan.