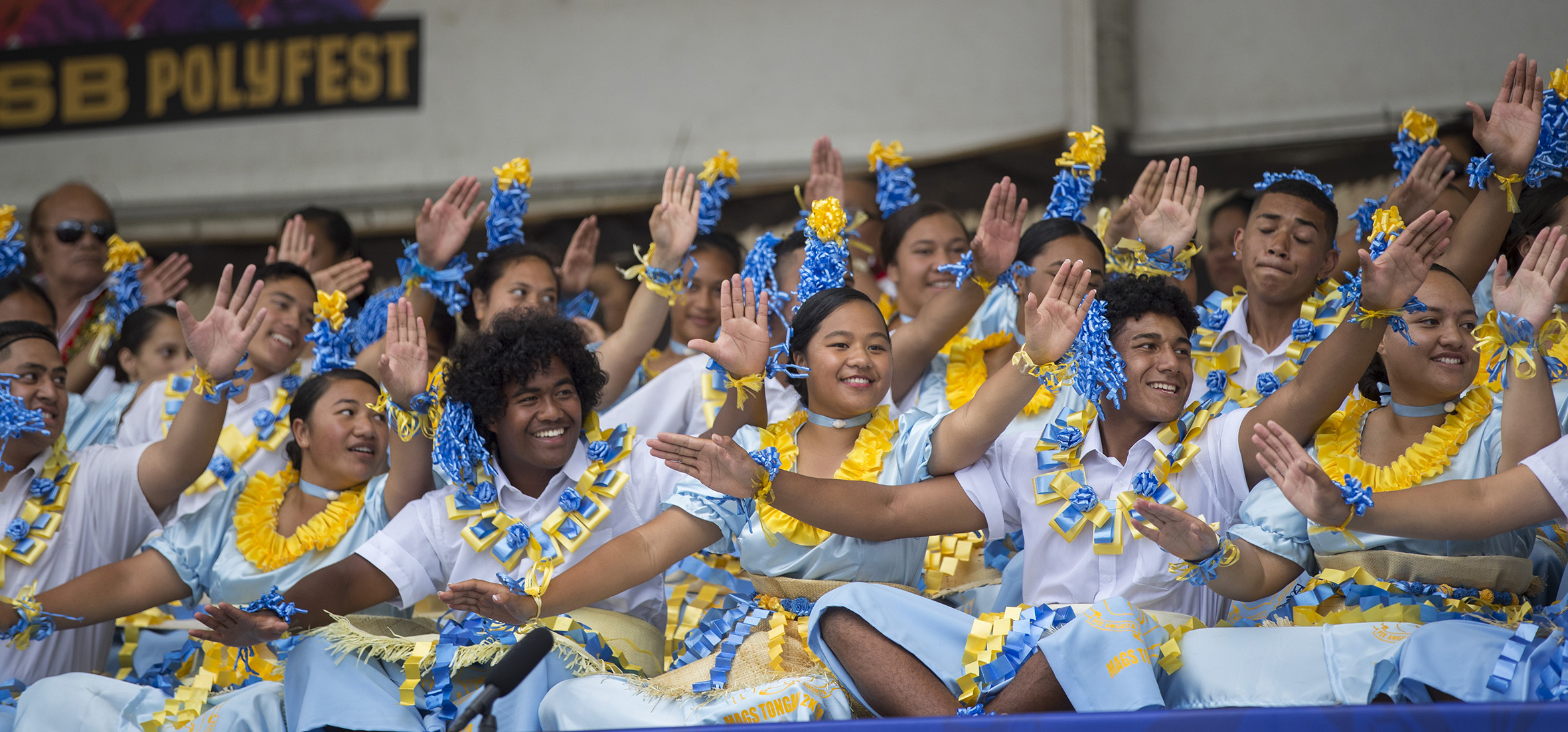 Weeks of dedication from students, staff and supporters paid off with stunning performances from MAGS groups at PolyFest last week.
Seven groups – Kapa Haka, Tongan, Samoan, Cook Island, Niuean, Chinese and Indian – comprising 280 students represented MAGS.
Director of Arts Co Curricular Jacqui Cesan, said, "Each group did an outstanding job of representing MAGS and their cultures.
"The performances were the culmination of over five weeks of intense rehearsals, and every day during this time students, their mentors and tutors could be found working hard in various locations both at school and off-site."
Indian and Chinese groups represented MAGS on the non-competitive Diversity Stage, and the Cook Island group was also in a non-competitive section, but still received a Merit trophy for the quality of their performance.
While MAGS' Tongan and Samoan groups did not place they were both impressive, with the Samoan group a clear crowd favourite.
Ms Cesan said, "Particularly impressive with both these groups was the effort that was put into incorporating MAGS' colours and Lion into their costuming."
The  Kapa Haka group also gave a stellar performance and got a number of placings in different sections, retaining their seventh placing in first division.
However, it was the Niuean group who enjoyed the biggest success, winning a number of first places in individual sections and finishing third overall in the Co-Ed schools section.
As well, Year 13 student Hosea Tavita won the Niuean senior boys speech section.
This is a special result for this group as this is the first time in over seven years that we have had a Niuean group represent MAGS at Polyfest.