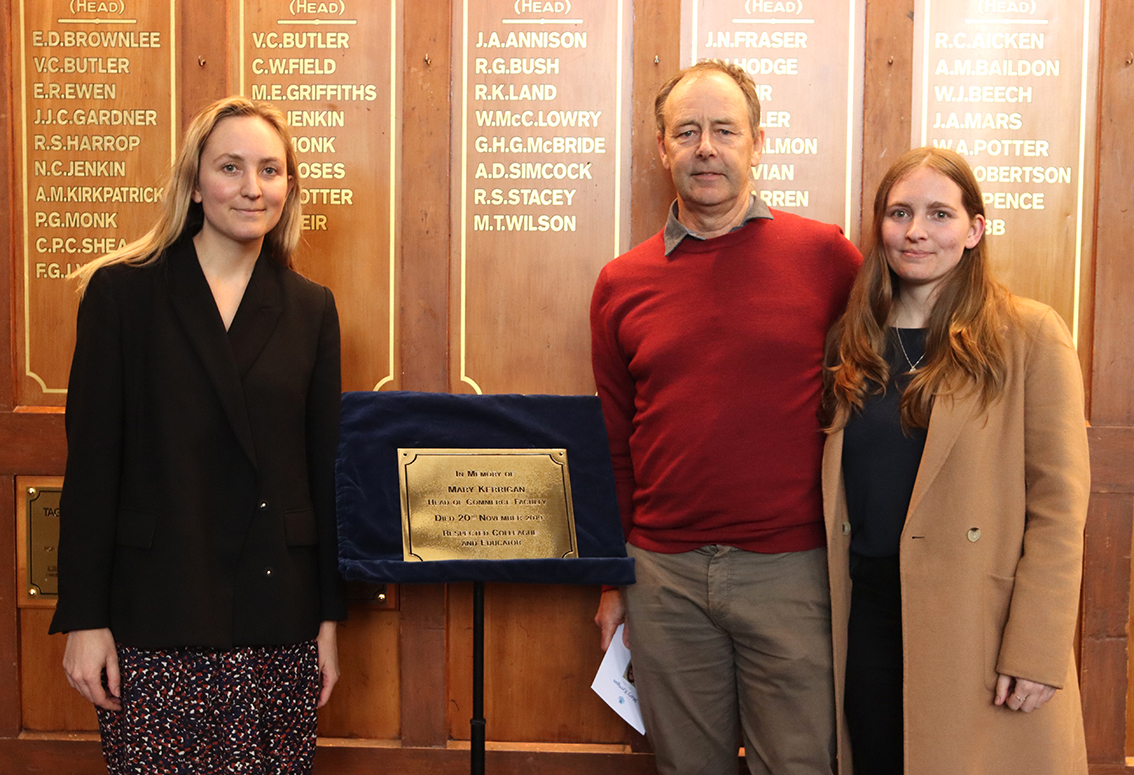 Mary's husband Paul and daughters Holly and Nicole (pictured above) attended the plaque dedication in the F.W. Gamble Hall yesterday.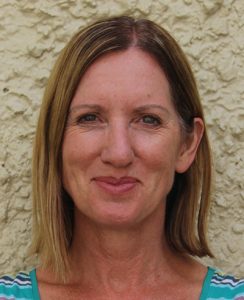 MAGS celebrated the life of our former HOF Commerce Mary Kerrigan yesterday and dedicated a plaque to her that will go up on the wall of the F.W. Gamble Hall.
Mary, pictured right, joined MAGS as Head of the Commerce Department in 2019, and passed away towards the end of the year.
Mary had taught alongside many current MAGS staff members in her previous roles at Aorere College and Papatoetoe High School. Her brother Joe Kerrigan teaches at MAGS.
At the plaque dedication event in the hall yesterday, Mr Dumm told the invited guests that Mary will be remembered as an outstanding educator. He said she possessed the highest expectations of students and fellow staff members – and was very comfortable giving constructive advice to the Headmaster about how we could continue to get better as a school.
Mr Drumm thanked her family for allowing MAGS to honour Mary with a plaque.
Aorere College Deputy Principal Steve Boyd also spoke about Mary's high standards and positive influence on staff and students in her time at Aorere. He said she gave of herself, and invested her time (and money) to help students be the best they could be.
Her husband Paul told guests that the family, while finding it difficult to deal with Mary's loss, were thankful that MAGS wanted to honour her memory.
The event closed with moving waiata from three members of MAGS' Centennial Choir: Isaiah Nin, Nathan Setefano and Jackson Absolum-Leuluso'o.