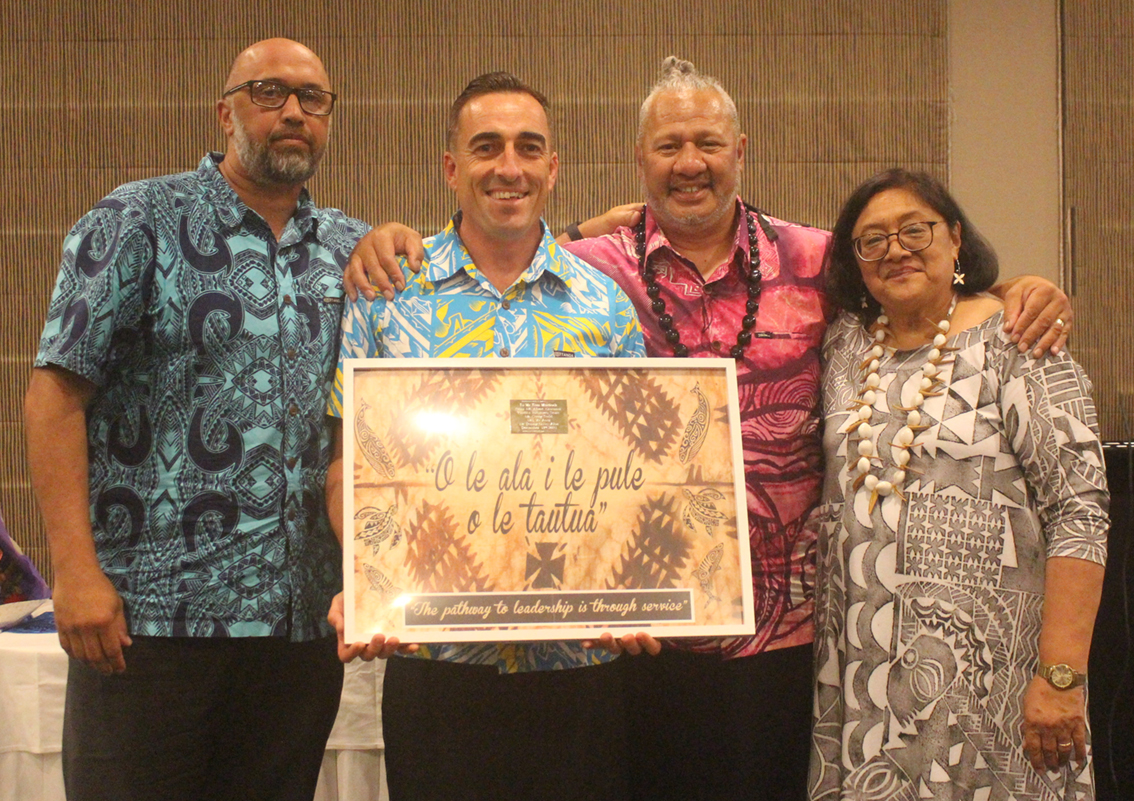 The Pasifika Prizegiving Dinner was finally held on December 13 at Sorrento in the Park after being postponed from October.
This annual event acknowledges and celebrates the success of MAGS' Pasifika students in Academia, Sports, the Performing Arts and Service to Pasifika and the school.
There was also an acknowledgement of departing Deputy Principal Mr Murdoch for his work with Pasifika students.
The Pasifika Leavers' Video provided a behind-the-scenes look at school life for the leavers over their five years, and that was followed by the Year 13 Taualuga, with staff, including Mr Murdoch and Year 13 Deans Ms Hook and Mr Collins showing off their dance moves.
Head Boy Marcus Savelio was named Top Year 13 Pasifika Academic and Best All Round Pasifika Student.
Marcus, along with Tali Afele, also won the The Tagaloa Peter Su'a Award for Performing Arts.
Tali picked up several awards: he was the sole recipient of the Ulugia-Pua Award for Outstanding Services to Mount Albert Grammar School, and was awarded the Ah Kuoi Family Cup for Services to MAGS Pasifika (along with Pasilika Ulugia-Pua), and the Tupuola Apisaloma Taulapiu Cup for Cultural Leadership (along with Melenaite Tuamoheloa)
The Top Year 13 Pasifika Sportswoman was rugby player and athlete Sylvia Brunt and the Top Year 13 Pasifika Sportsman was rugby league player Stanley Iongi.