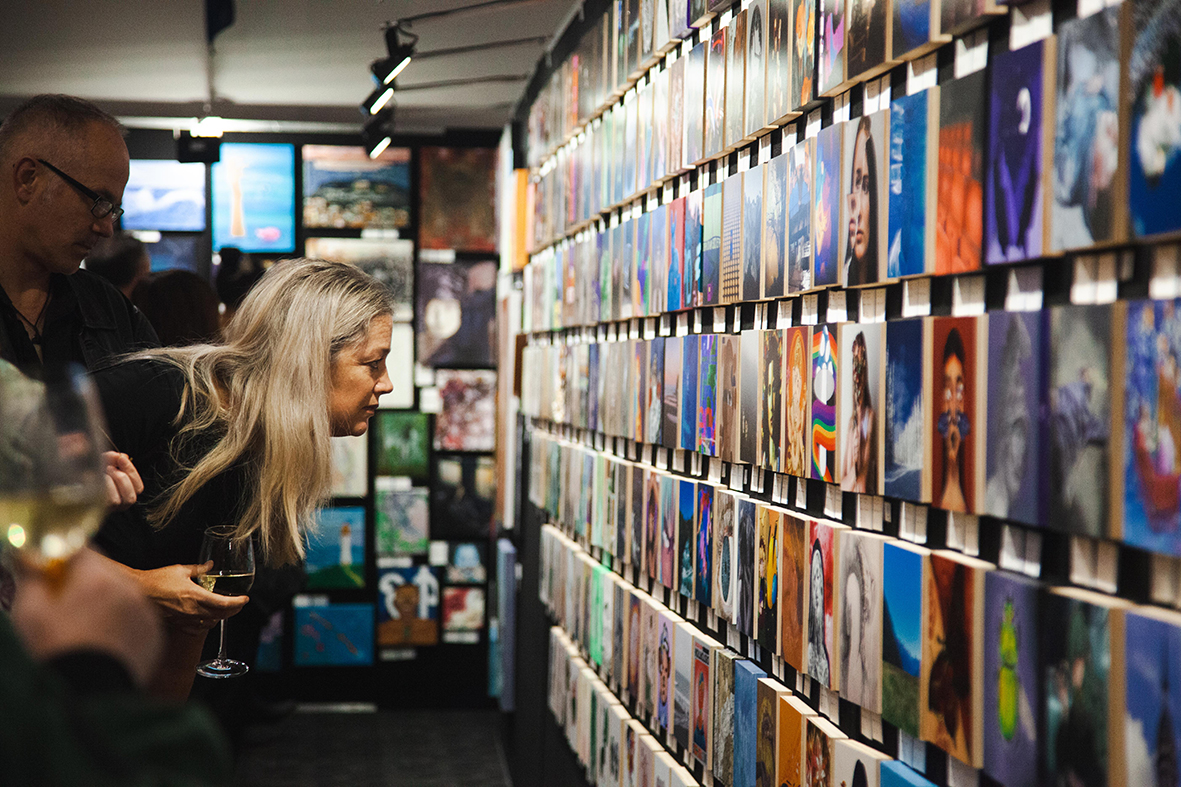 The MAGS Centenary Art Show was a huge success with great attendance over the weekend, including a sold-out Gala Night on Friday, and more than $220,000 worth of art sales.
Art Show Manager Britt Schollum said, "I would like to thank all the committee members who had pivotal lead roles, the current and past parent volunteers, the curator, the graphic designer, the school staff who helped, the students who helped, the school Property team, the sponsors – especially the major ones, and the artists themselves."
Mrs Schollum added, "The committee would like to say a massive thank you to the MAGS school community for their fantastic support of our show.  In this difficult financial climate our community still came out to support our student artists and the benefactors of our fundraising."
Profits from the Art Show go towards the Lion Fund (our equity fund) and to support the Visual Art Department's Artist in Residence programme.
The Student Art Awards and Prizes were announced on the opening day of the show. You can see all the winners here