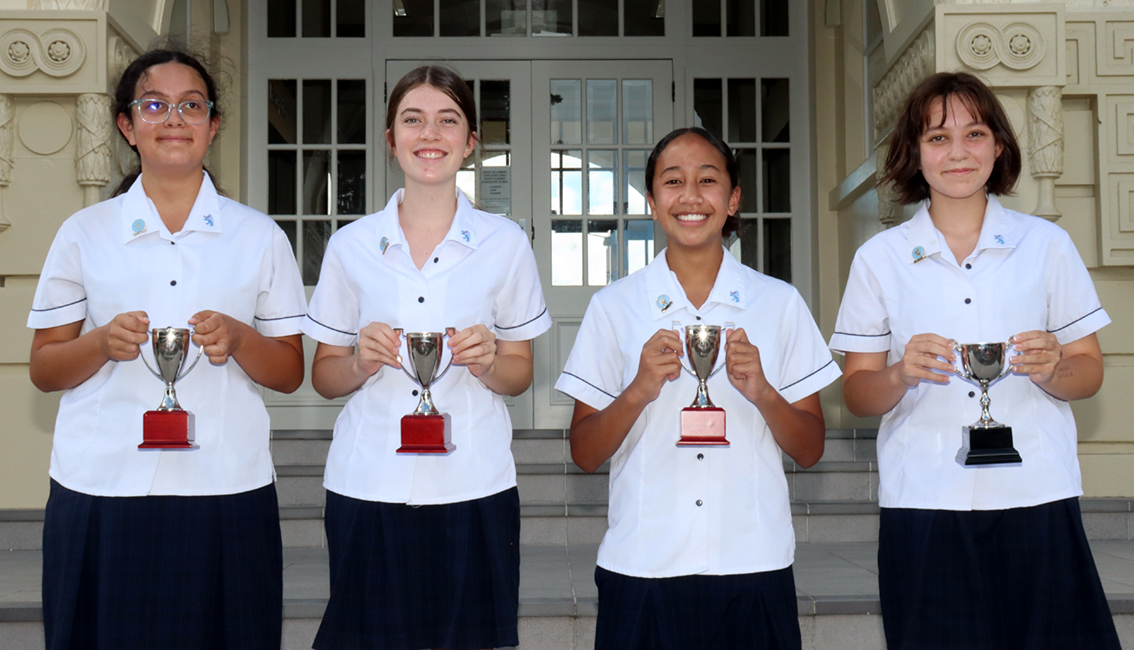 Pictured above from left: Alysha Dodampegamage (Best All-round Year 9 Drama Student), Leila Brain (Most Promising Female Dancer), Kyra-leigh Masina (Best All-round Year 9 Dance Student) and Delcie Pomfrett (Most Promising Visual Arts Creative).
Junior Arts Badges and trophies for 2021 were presented at assemblies this week to recognise students' excellence in the Arts last year.
You can see a list of awardees here

Pictured below with Associate Principal Ms Williams, are, back row from left:
Pranz Cortez (Most Promising Classical Musician), Eved Ah Soon (Most Promising Male Dancer, Tali Meavale Trophy for Commitment to Cultural Initiatives) and Ryan Antia (Excellence in Junior Drama – Boys). Front row from left: Zoe Burnett (Most Promising Contemporary Musician), Stella Hardwick (Excellence in Junior Drama – Girls), Rosa Fox (Excellence in Academic Dance), Emma Newland (Most Promising Actor), Sofia Hart (Excellence In Dance Performance). Absent: Misaki Nakamura (Excellence in Visual Arts).