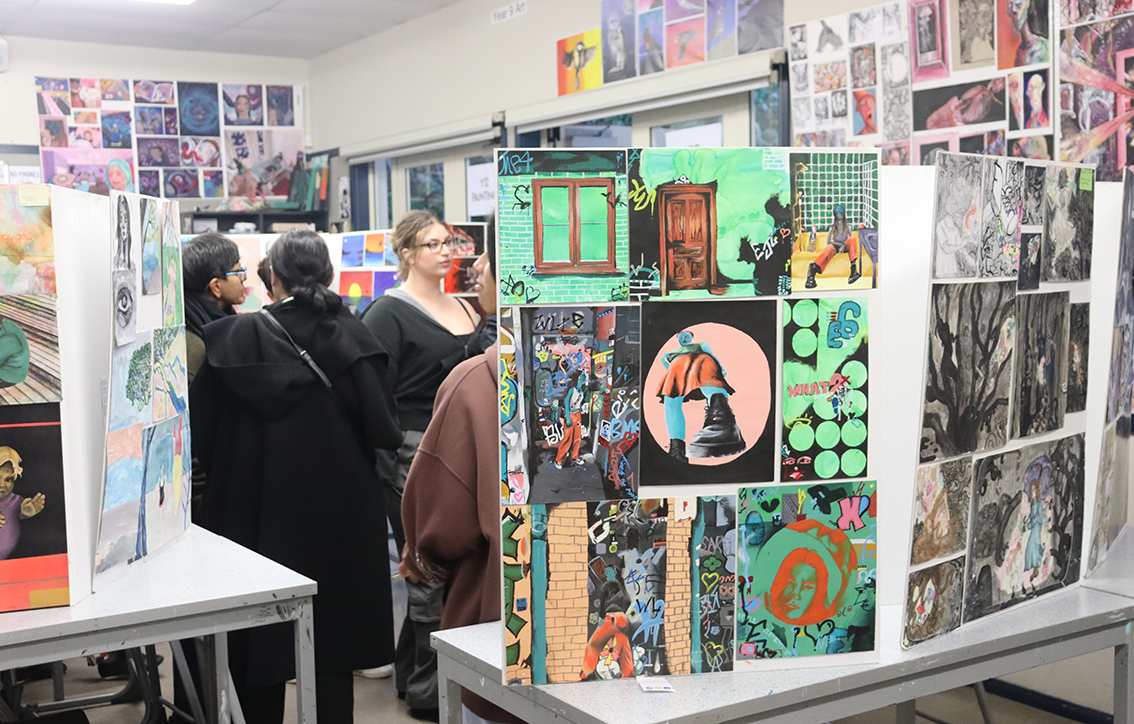 The weather played ball yesterday for a great evening of art, food, music, drama and dance as part of the Visual Arts Board Show and Business Market Evening.
There was a wide variety of food, drink and products (including candles and diffusers) for sale, and performances by our talented dancers, musicians and actors in and around the Greg Taylor Building (formerly known as E Block).
Inside, our Visual Arts students got to show off the work they have been doing in design, photography and painting, and our Technology students displayed their design and carpentry work.