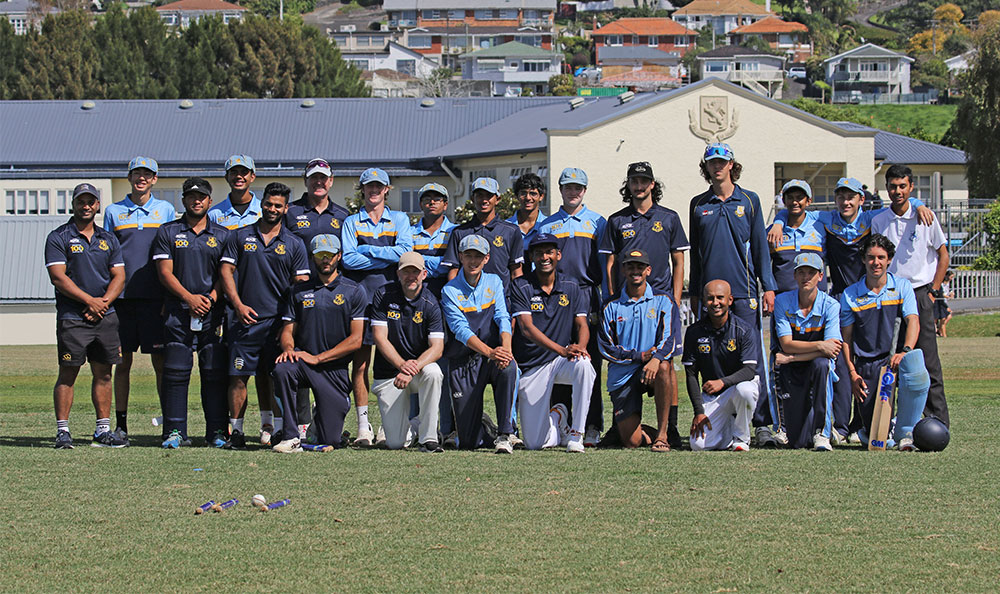 The Cricket Boys 1st XI and Albertians combined to form two teams (Augusta and Angusta) in a 30-over-a -side match.
Hardship prevailed over glory, with former-Head-Boy-now-Deputy-Principal John Stradwick claiming 2 wickets for 11 runs  for Angusta, and Aditya Dhadwal and Rocky Khan being the dominant Albertians with the bat for Angusta, both retiring after quick-fire scores in the 30s.
Albertians involved were: John Stradwick, Rocky Khan, Ruwan Premathilaka,  Dhanu Jayawickrema, Umang Patel, Aditya Dhadwal, Amit Dhadwal. Yahya Zeb, Maximus Soares, Mark Watson and Nathan Cook.
Albertian Adi Ashok (injured Auckland Aces leg spinner) was one of the umpires.