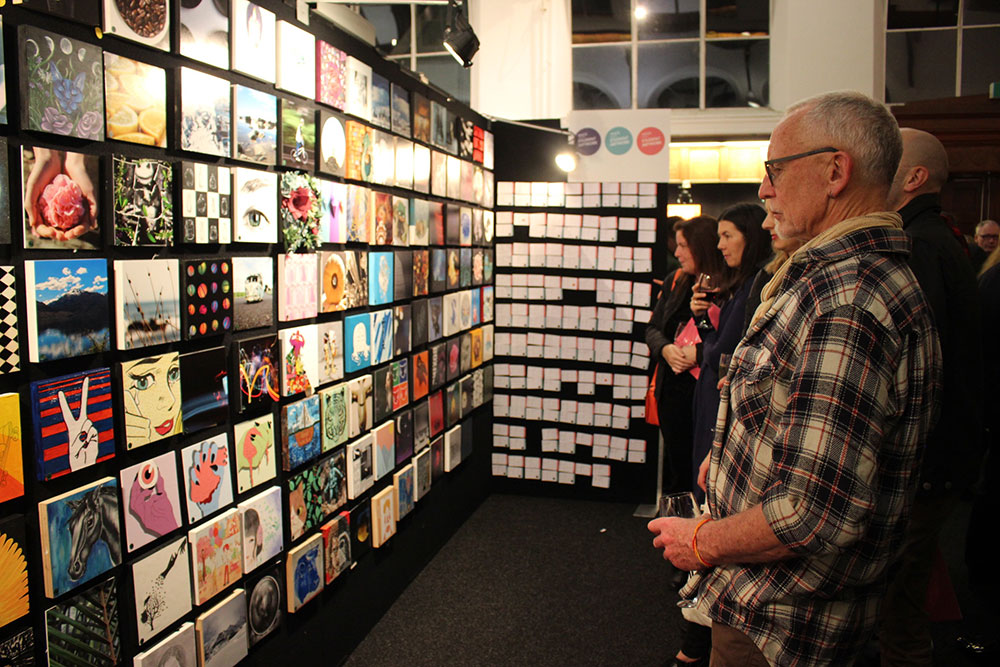 More than 500 guests attended the sold-out opening Gala Evening of The MAGS Fine Art Show on Friday run by the Friends of MAGS.
Tim Kay, Director of Advancement, MAGS Foundation, says this is the fourth year of this event and attendance hit record numbers.
Before the show was opened to the public over the weekend, guests enjoyed refreshments while inspecting more than 1000 paintings, prints, glass works, ceramics, sculptures and photographs by seasoned artists and MAGS students.