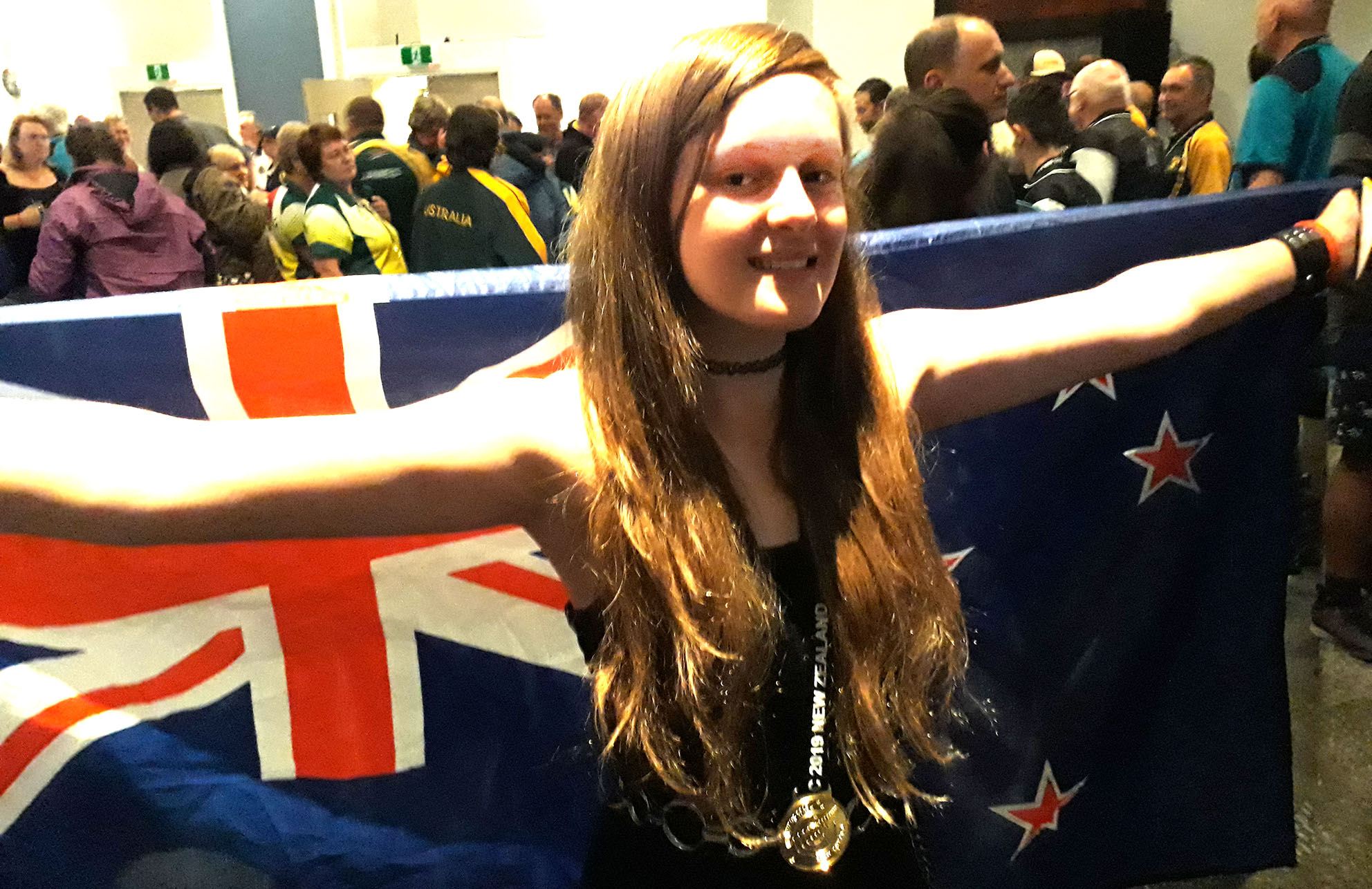 Year 11 student Lauren Emirali won Gold at the World Indoor Archery Championships held in Wellington during early April.
The event saw more than 200 entrants from across 12 countries compete in their respective bow types/age groups.
Lauren finished top of her group (Junior Recurve Freestyle) to take the Gold Medal and World Champion title. Although not an official result, she also shot the highest score of all women of that bow type regardless of age – no small feat.
Following on from that performance, Lauren has been named in the Archery NZ Trans Tasman Team in the Intermediate Women's Recurve division. The competition against Australian archers will take place from 7-11 July at Bruce Pulman Park, Takanini.
Year 9 student Lizzy Robins flew across the ditch to compete at the Australian National Junior Championships in Armidale, New South Wales. She finished an admirable third place in a tough individual league. She also stepped up to the next age grade with her shooting partner and took out the Silver Medal in the team's match play event.And well over 100 students competed across five rounds through March and April in the Auckland Secondary Schools competition which saw Lauren collect the Bronze Medal in the Individual league – the first time a female has won a medal in this category since the event started in 2015. Lauren also achieved the bronze medal in match play, and Lizzy finished well to be 8th on the league table.