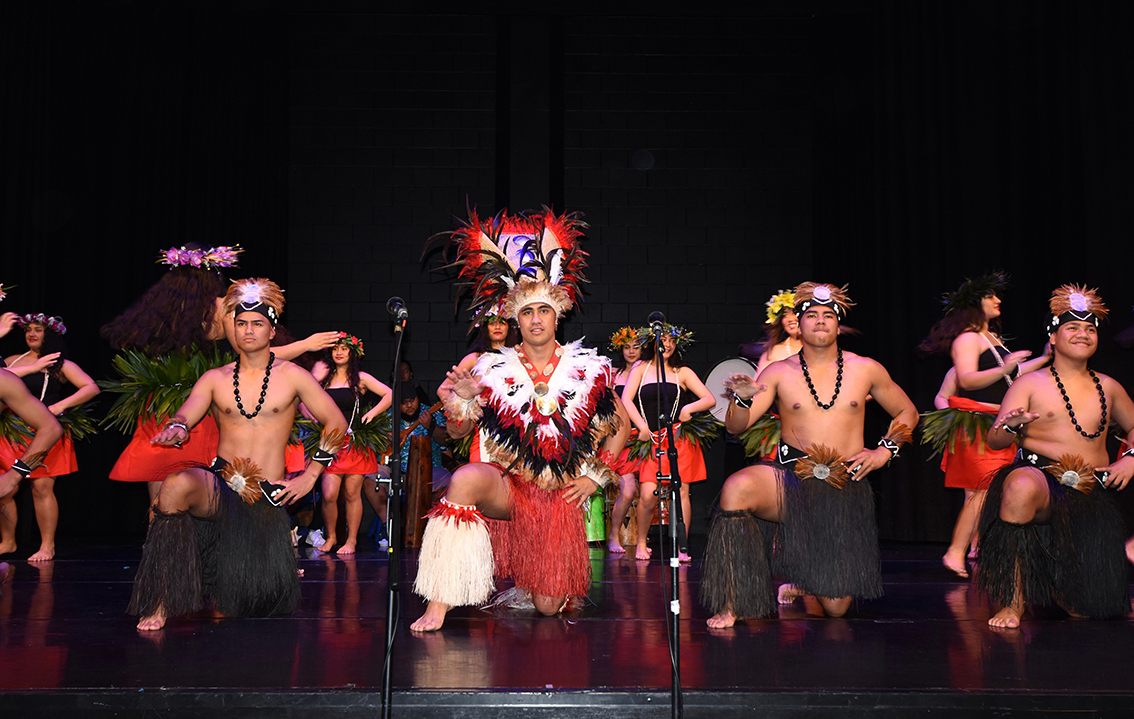 More than 200 students celebrated the cultural diversity of Mount Albert Grammar School at the 2017 Unity Concert, held at the Dorothy Winstone Centre on Thursday, 27 July.
An audience of more than 700 enjoyed performances by groups representing the cultures of Tonga, India, China, Samoa, the Cook Islands, Niue, Korea and Japan. MAGS' Kapa Haka group performed a selection of the pieces they presented at this year's Polyfest, which the other cultural groups may attend every second year.
Arts Co-ordinator Ms Jacqui Cesan said the Unity Concert is held in alternate years to MAGS' wider participation in Polyfest to encourage all our cultural groups to prepare well for the biggest high school Polynesian festival in the world.
"They have to earn the right to attend Polyfest by showing though the Unity Concert that they are organised and can perform to a high standard," says Ms Cesan. "Unity is partly about inspiring students who will be here next year to go on to Polyfest, and also to celebrate the wonderful range of cultures among the young people at MAGS. It was a joy to see the pride with which students displayed our varied cultures to the wider community."
Thanks to our student photographers Hannah Quince, Abigail Roache and Naufal Haritsyah.