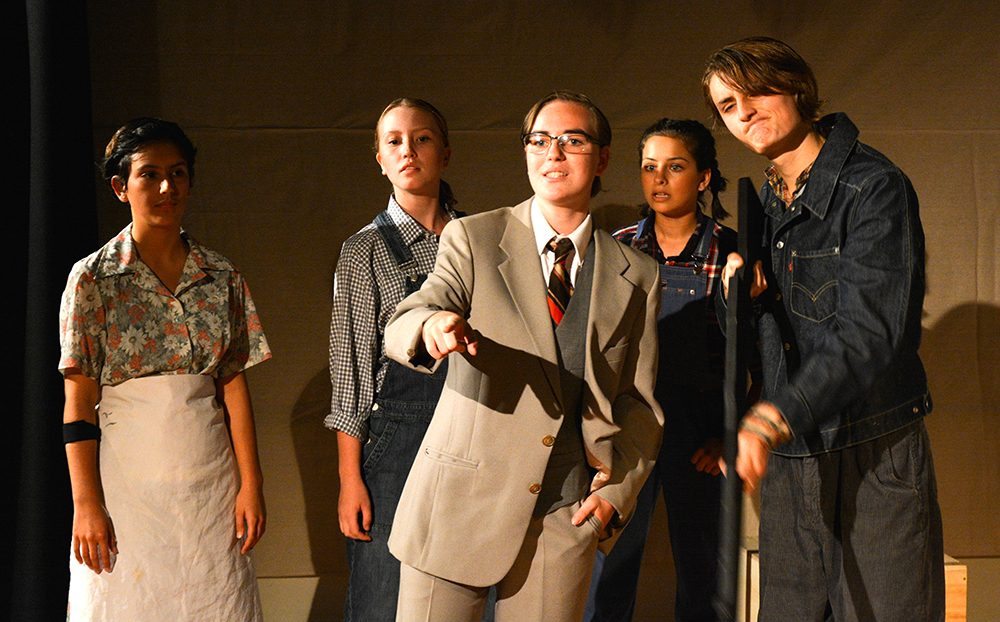 This week saw performances over four nights of the Year 12 Production of To Kill a Mockingbird by Christopher Sergel.
Head of Drama Gerald Urquhart said, "It was a challenging and timely exploration of ideas around racism and civic duty. The students did a fantastic job of breathing life into this play based on the classic novel by Harper Lee.
"They took direction well from both of their teachers, Miss Hughes and Ms Rigold. They were also ably supported by the growing student backstage crew. The overall effect was four nights of entertaining and thought-provoking drama. All of the hard work was rewarded with sold-out audiences for every performance. A big thank you to everyone involved."
Miss Hughes' class performed on Monday and Wednesday nights, while Ms Rigold's performed on Tuesday and Thursday nights.
Photos courtesy of Photography Leader Lars Landicho and Miss Hughes.