Current offers for the purchase of a device
Students may bring either a MacBook, a Windows laptop, an iPad with a keyboard or a Chromebook as their digital learning device.
There will be a BYOD drop-in question time from 3.30pm to 6.30pm on Wednesday 13 November in the school library. Parents are encouraged to come along to discuss which device from those recommended will best suit their child's needs.
For the best deals, we advise you to put yourself in the position to purchase with cash or eftpos at the end of this year or in January. Term payment is available through all retailers, but you do end up paying a lot more. We have organised the following pathways to discount pricing that are available to you.
Please note that we have not entered into partnerships with these firms and that the school will not receive any funds from these sales and we thank the companies below for their support for MAGS families.
We advise you to look at as many options as possible before deciding where to buy.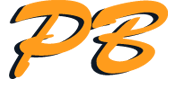 A new PB Tech BYOD online purchasing portal is now available, although new products are being added this week.
If you visit a PB Tech store, they will also honour the pricing on this BYOD portal.
Please download the PB Tech Flyer which offers you another way for discounted prices when buying online. You may take this flyer and proof of a connection to MAGS to PB's Penrose Store where they will open an account and honour the online pricing.

Cyclone Computing are educational resellers who offer an online portal for buying devices at education rates. Click here to access their site. Username is mags, password is magsbyod