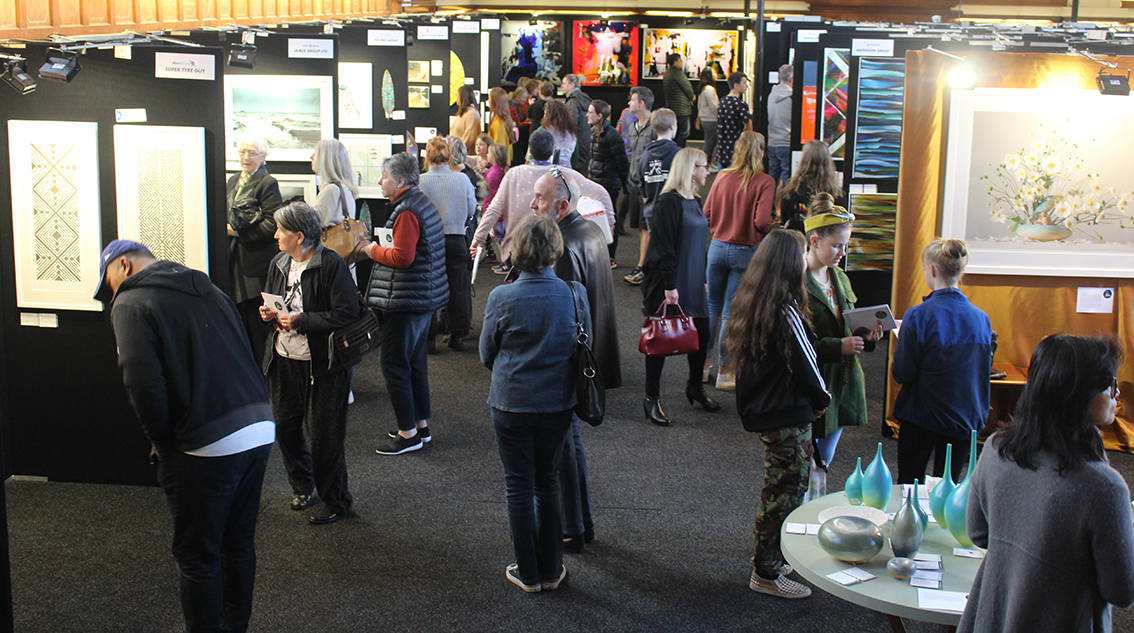 Organisers of the 2018 MAGS Art Show are delighted with the sales and crowds over the weekend of August 17-19.
About $70,000 was raised from the event.
Following a sold-out Gala Night on Friday night, there was a steady stream of people viewing and buying art on Saturday and Sunday in the F.W. Gamble Hall. They were also entertained by student performers throughout both days, with spoken word, dance, music and drama pieces.
Funds raised from the show go back into the school, paying for the artist in residence programmes as well as school infrastructure. The show is the largest MAGS Foundation fundraising event in the school year.