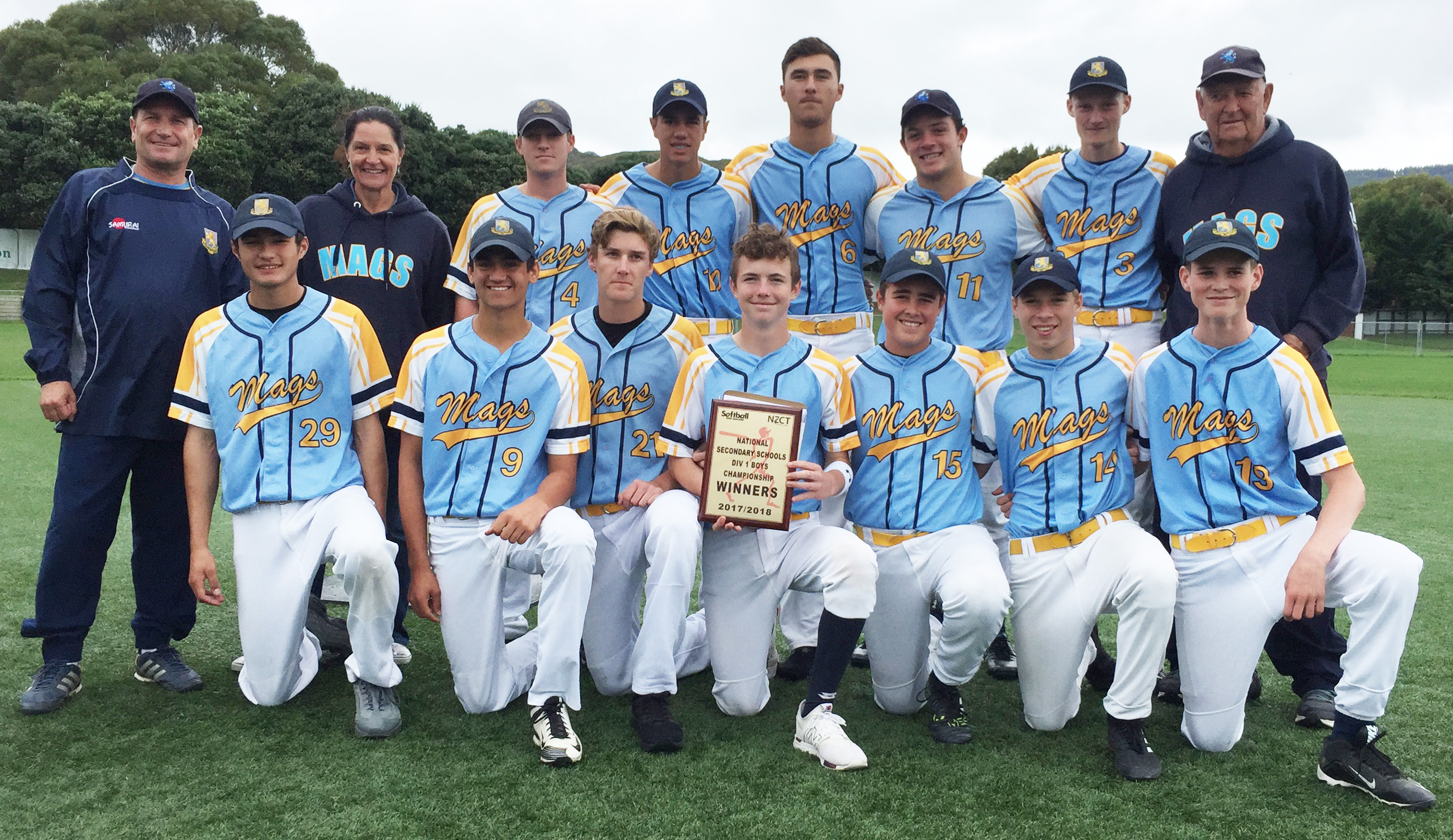 Congratulations to the Premier Boys Softball team, who are national champions for the sixth straight year after a 3-0 win today over Hastings Boys High in the final at Fraser Park, Lower Hutt.
Floyd Nola was named Tournament MVP and Ryan Earley named Top Catcher.
They were also named in the Tournament Team, as were MAGS' pitcher Taine Slaughter, in-fielder Brock Evans, out-fielder Isaac Munro, and coach Stu Kinghorn.
The team and coaching staff are pictured above after being presented with their sixth consecutive national title.They were unbeaten at the tournament and beat arch-rivals Hastings Boys High three times on the way to the national secondary schools title.
In four of their round robin games, the mercy rule was invoked because MAGS was so far in front.