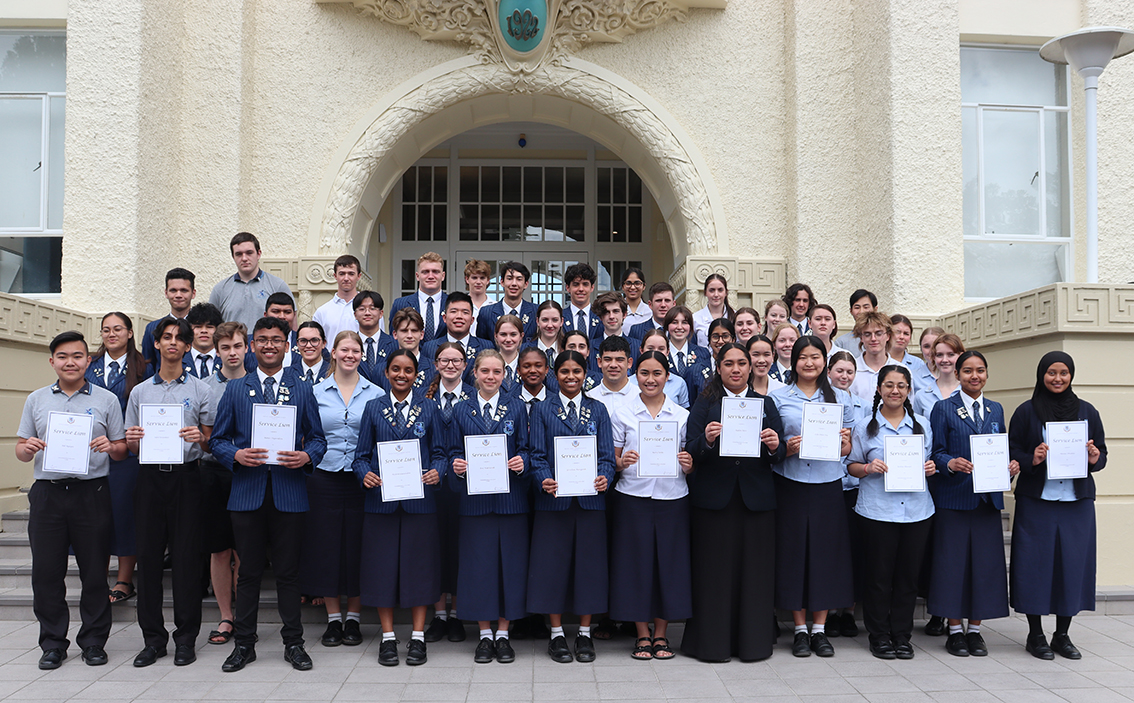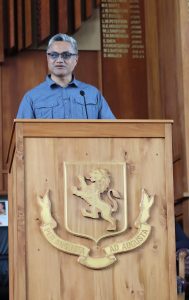 Our Service Lions were recognised at a special assembly on October 21 for the selfless work they put into all areas of the school and the wider community.
At the assembly, Mr Drumm said, as one of our Four Pillars, Service was an area where all could participate and excel. He welcomed the opportunity to recognise those who had served their school or community, especially as whanau could once again be present to see students honoured.
Guest speaker was Albertian Wesley Faleolo (1982-86), the co-founder of Fight the Good Fight programme that helps people to build resilience and face mental challenges. He has partnered with MAGS to run his programmes here and now has other schools keen to take them on.
Mr Faleolo (pictured right) said he never thought he could be a leader until he was told that leadership came from service, and thought "I can do that; I like serving people."
He said serving others was the way towards leading the richest and most rewarding of lives, and he congratulated our Service Lions on their awards as well as the people who were keen to follow in their footsteps.
Our Gloriana choir also performed at the event before guests adjourned to the W.O.H. Gibbs Room for refreshments.