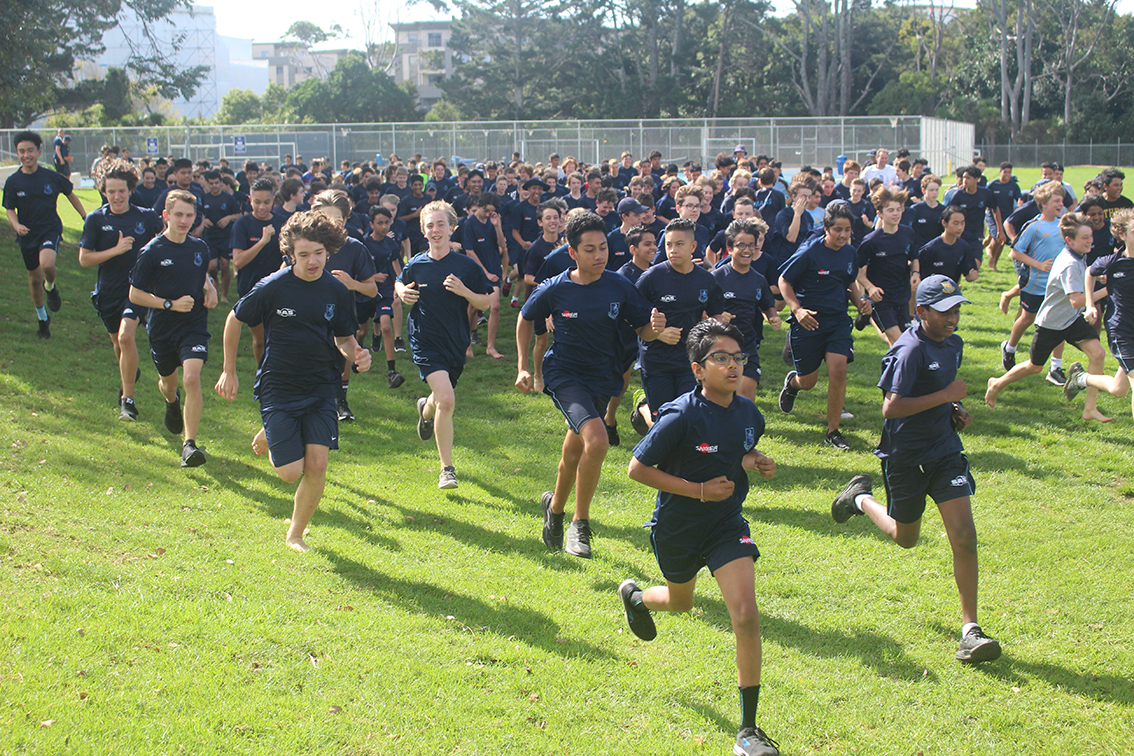 The School Cross Country was run in perfect conditions when the Year 9 and 10 Boys ran on April 13 but the weather turned rough for the Year 9 and 10 Girls on April 14.
The event, which starts and finishes in the school grounds but is mostly run on the ASB MAGS Farm, is compulsory for Junior students with Seniors and staff also joining in.
The cross country winners were: Year 9 Boys – Mack Devine 1st, Ben Hori-Elliott 2nd, Azahim Abdul Razack 3rd; Year 9 Girls – Nina Chalmers 1st, Eternity Williams 2nd, Piper O'Neil 3rd; Year 10 Boys – Oscar Vink 1st, Luke Sanders 2nd, Vegas Hermansson-Scott 3rd; Year 10 Girls – Maia Lythe 1st, Sophie Rednall 2nd, Lily Curnow 3rd-equal, Amelie Kelly 3rd-equal; Intermediate Boys Champion Daniel Wood; Senior Boys Champion Luke Clements; Intermediate Girls Champion Emily Rednall; Senior Girls Champion Kirsty Gage.