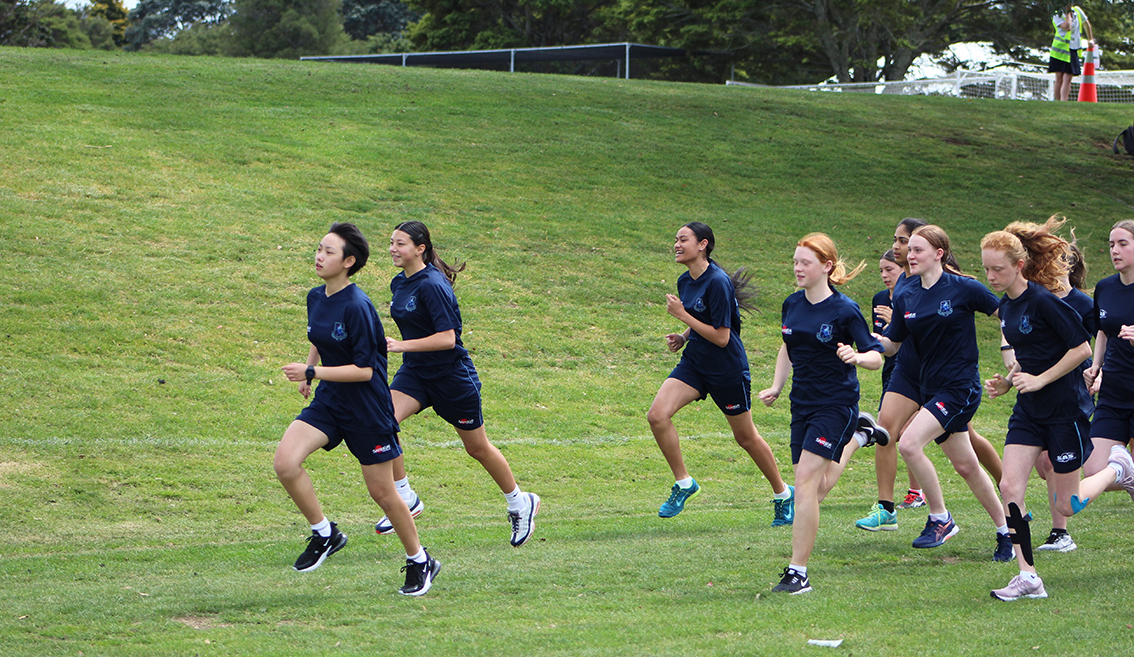 The School Cross Country, which was postponed from earlier in the year, was run on October 20 and 21 in fine and dry conditions.
The event, which starts and finishes in the school grounds but is mostly run on the ASB MAGS Farm, is compulsory for Junior students with Seniors and staff also joining in.
Special mention goes to Mathematics teacher Mr Naylor, who ran with the Year 9 Boys and offered to buy an iceblock for every boy who finished in front of him. Mr Naylor did not have to open his wallet, and has been challenged to run with the Year 10 Boys next year.
The cross country winners were: Year 9 Boys – Jesse Burge 1st, Oscar Vink 2nd, Vinnie Shaw 3rd; Year 9 Girls – Frankie Pengelly 1st, Amelie Kelly 2nd, Lili Curnow 3rd; Year 10 Boys – Luke Eagles-Smith 1st, Justin Brendolise 2nd, James Ray 3rd; Year 10 Girls – Emily Rednall 1st, Bella Houghton 2nd, Frieda Wilson 3rd; Intermediate Boys Champion Oliver Fox; Senior Boys Champion Luke Clements; Intermediate Girls Champion Eva Wadsworth.