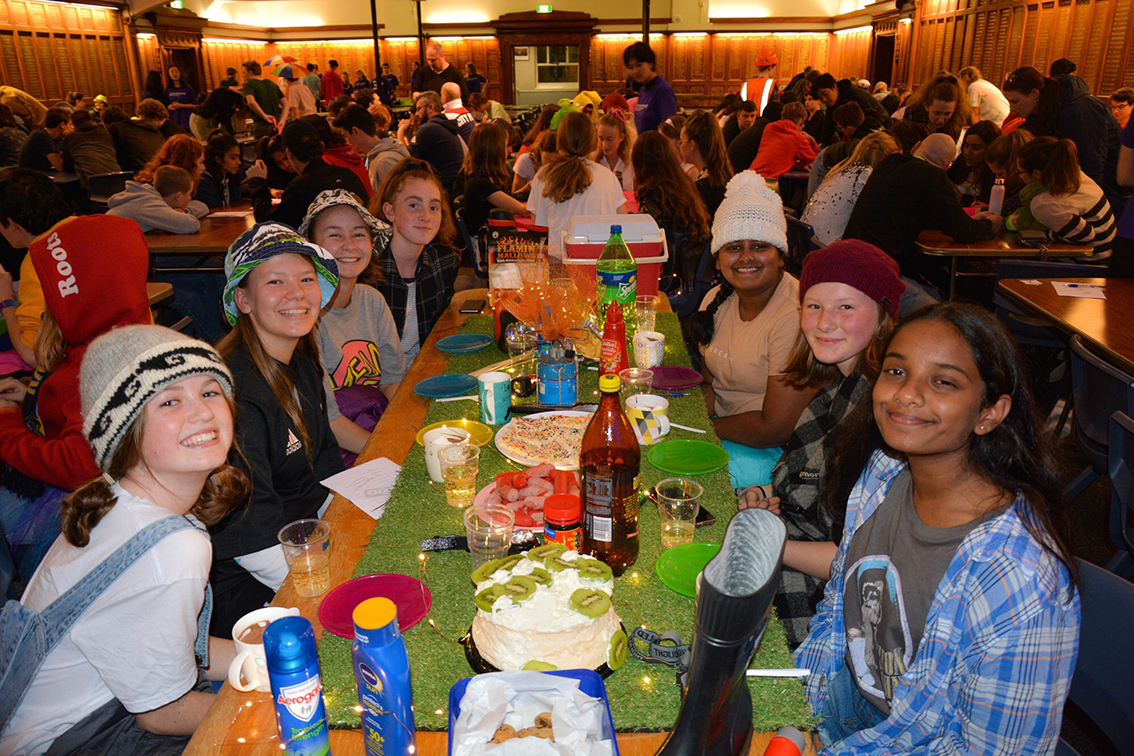 The MAGS Quiz Night on June 21 was a night of bright colour, sharp wits and lots of laughs as 33 teams competed for the title of champion and raised approximately $3000, which will go towards the New Zealand Mental Health Foundation.
Around 300 people – staff, students and families – packed the school hall for a amazing night organised by the student-led Academic Council with Science teacher Pat Barrett as quizmaster. Social Sciences teacher Donna Hobbs kept score with the help of her son Riley.
The eventual winners were 'The Suits' from the Science department. Best costume prizes went to Milly Bayfield and Devendra Johnston.
While the best dressed team was 'The Campers' and their extravagantly decorated table.
There were generous donations of prizes, products and vouchers from Ruapehu ski fields, Auckland Zoo, Maten Floral Design, Warehouse Stationery, Rotorua Luge, Paradice Ice Skating, Look Sharp Store and Resene Paint.