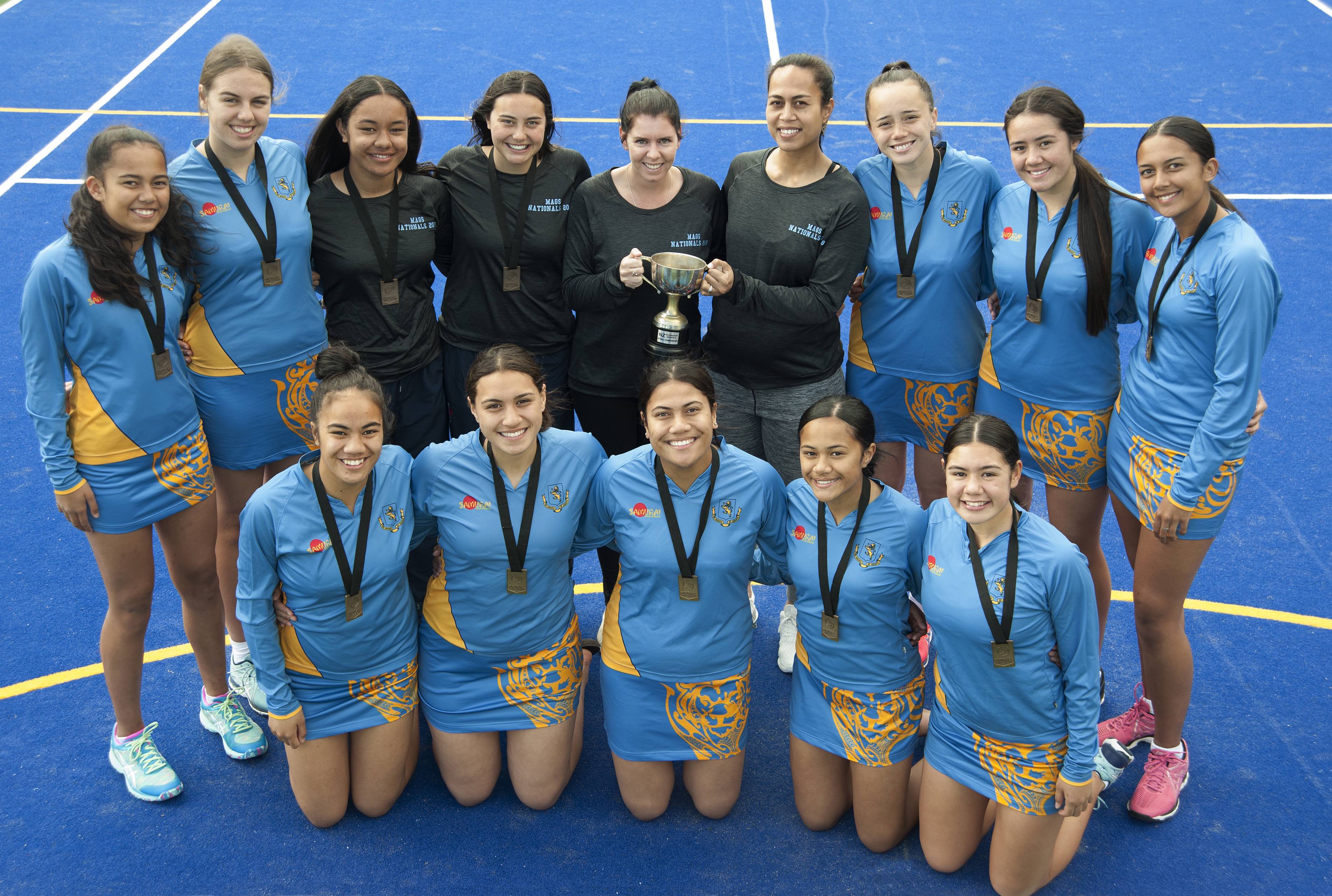 Congratulations to our Premier Netball team, who brought the national title back to MAGS during the October school holidays.
They beat Westlake Girls High School 32-23 in the NZSS Final at the Southern Trust Events Centre in Timaru to claim the title, the sixth for MAGS in the past nine years.
Head coach Sarah Hann and Assistant Coach Kylie Leota (pictured holding the trophy) said the key to success this year was taking a fresh approach to the game.
In what was a cut-throat tournament format, both coaches said their 40-30 win over St Kentigern College was vital in propelling the team into the final and filling the girls with self-belief.
Ms Hann said six out of the seven regular starters in the team would be leaving this year but there was a lot of playing strength coming through already.
The foundation for the Netball Premiers becoming national champions was set with a strong runners-up performance at UNISS in September.
At the Mt Maunganui tournament, the Premiers held their nerve to beat Howick College 31-29 to make the final, which they lost to Epsom Girls Grammar.
But as runners-up they qualified for NZSS, giving them their shot at the title.
Captain and centre Addi Albert-Jones, Maine-Crystal Maro, Halaevlau Toutaiolepo and Ruby Young all made the tournament team from the NZSS week in Timaru.