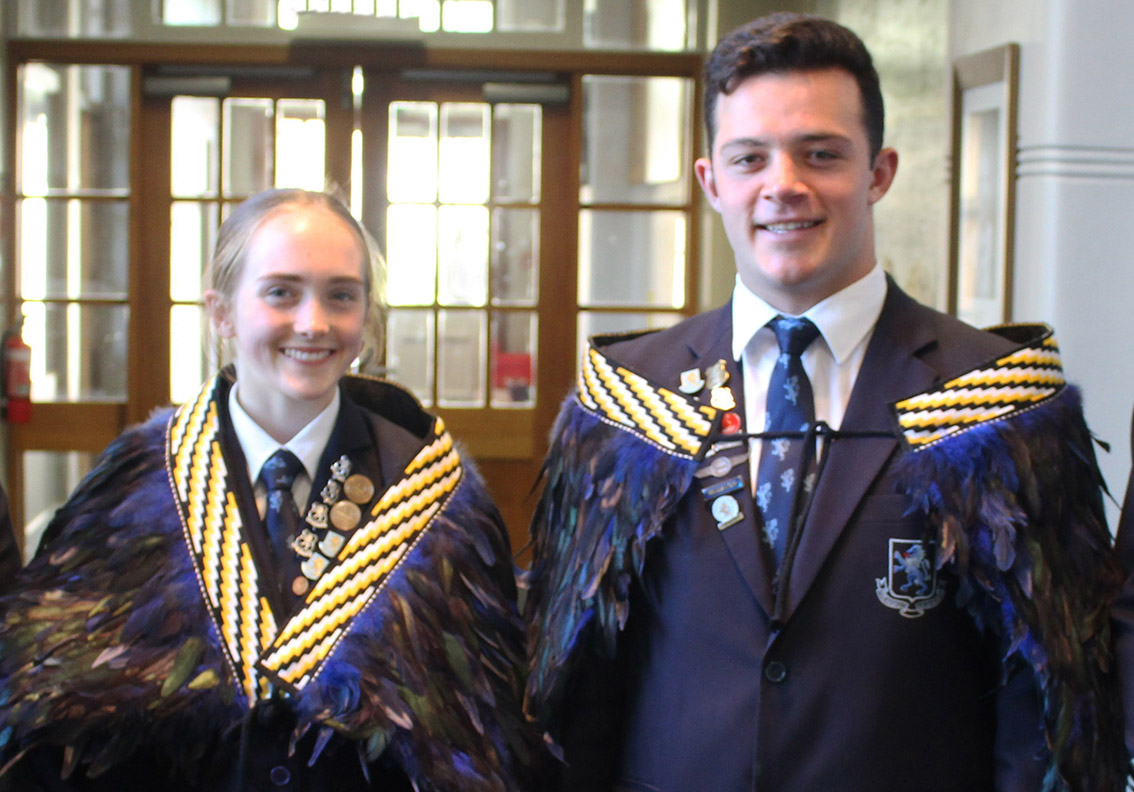 MAGS is very excited to announce the leadership group who have been chosen from an exceptional field of students through a rigorous process.
The Prefect's role carries great responsibility around servant leadership and guardianship of our school culture.
All 2019 Prefects must attend the compulsory Prefects Camp (Friday, November 30th – Sunday, 2nd December).
Please note the Prefects Executive Team (Head Boy, Head Girl and Deputies) will be announced after this time. Head Boy Isaac Munro and Head Girl Hannah Houghton (pictured above) will hand over the korowai donated by the Gallagher-Sullivan family to their successors.
Girls: Abbey-Jean Kaipara, Aka Bloomfield, Alyssa Houma, Assina Te Paa-Kolio, Charlotte Barrand, Claudia Saunders, Ella Brislen, Emily Thurman, Eva Williams, Holly Chaafe, India Bulman, Jamila Chen, Karla Akeli, Maraea Ah Kuoi-Atmore, Maxime van Luijken, Sarah Sherlock, Sophie Rippon, Sophie Thomson, Takunda Muzondiwa, Theresa Anisi, Yuwen Mora Ye.
Boys: Adam Bateman, Darhys Simone, Dylan Moon, Eli Margison, Frank Anderson, Germain Hellriegel-White, Gio Aguilar, Hasan Pathan, Hayden Aish, Isaac Young Montgomerie, Jake Paxton, Jordan McCrae, Karkeat Low, Lachlan Pearce, Logan Allomes, Orion Schmok, Oscar Graham, Philip Taua, Richard Mann, Thomas Brendolise, Vaughn Mika.
Congratulations to all our 2019 Prefects on their appointment. We trust that the 2019 Year 13 student body will support this group in their significant role.