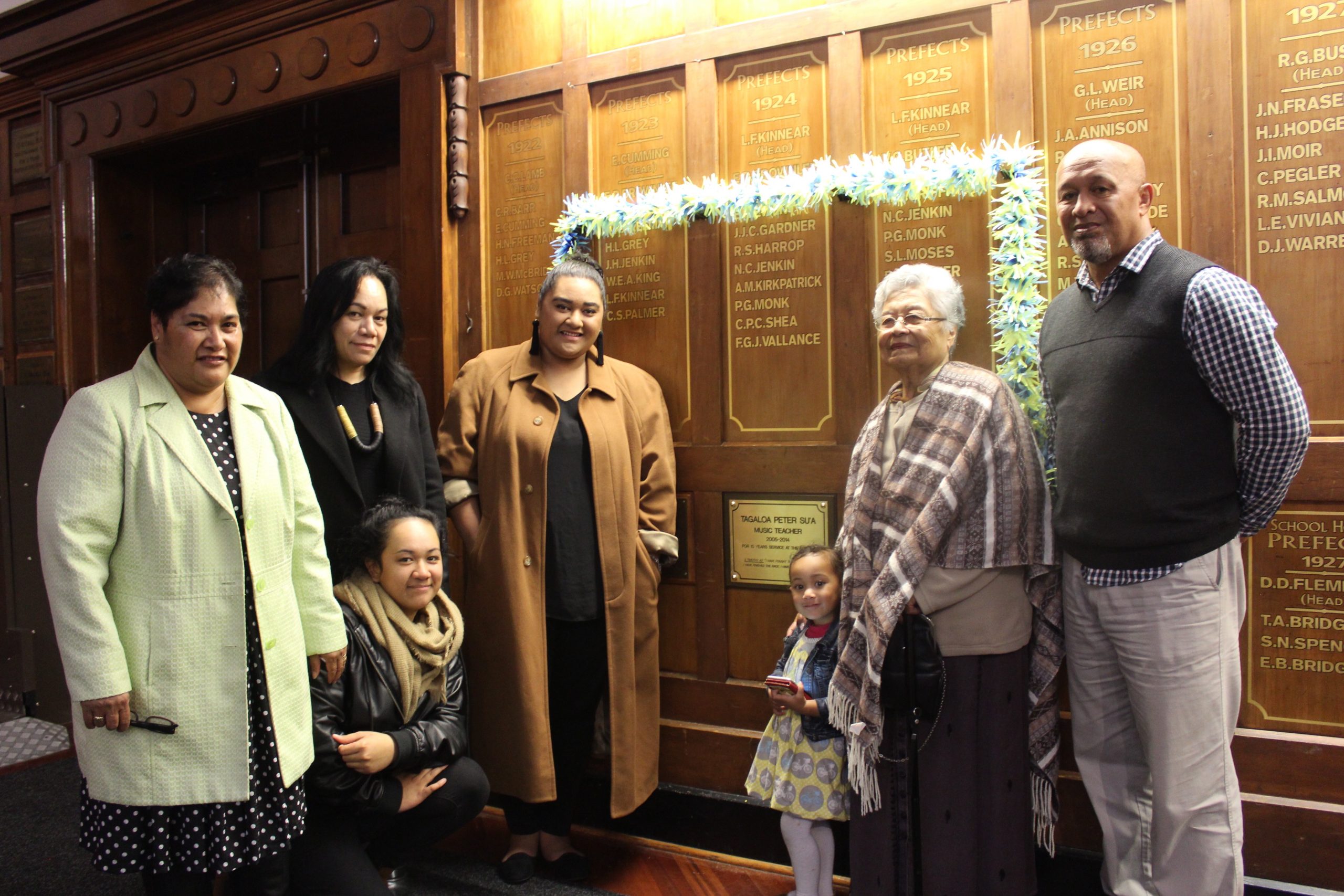 A ceremony to unveil a plaque in memory of Music teacher Mr Tagaloa Peter Su'a was held in the FW Gamble Hall on Thursday, 11 May. Mr Su'a was a much loved and respected teacher who passed away in 2014.
He taught at Mount Albert Grammar School for 10 years – his first and only job since changing his career to follow his heart into teaching later in life. He embraced teaching in the greatest sense – as a mentor, a leader, a supporter of those struggling and a guide to those who excelled – and took his skills beyond the classroom to help the community.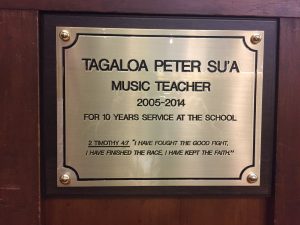 He was a gifted pianist and choir master, abilities which enabled him to gather many students for performances they might not have otherwise experienced.
A large number of Mr Su'a's family attended the ceremony, including his wife Janice, daughter Alexandra, grandchildren Katara and Kaleo, mother Ianeta and brother Russell.
Janice and Alexandra spoke of Mr Su'a's love of teaching and devotion to Mount Albert Grammar and its students. "He didn't study at a grammar school but would proudly say 'Now I'm a grammar boy'," said Janice.
Head of Music Ms Milica Zjajic-Moon said Mr Su'a became her best friend and was respected by all his students. "His warmth and kindness shone through in everything he did – he was a natural teacher and we miss him very much."
Acting Headmaster Mr Paul McKinley said Mr Su'a was a beautiful person who would have been proud of the ongoing achievements of MAGS students. "He would have been delighted to see how Pasifika pride has continued to grow in the school, largely due to his legacy of celebrating our students' cultures and fostering their expression."
The Headmaster's Choir, Ad Augusta, performed a beautiful rendition of Dirait-On by Morten Lauridsen, led by choir master Mr Christian Malietoa-Brown. Mr Malietoa-Brown said he was inspired to become a singer and choir master after being taught by Mr Su'a as a teenager.
Mr Su'a's daughter Alexandra thanked the school for honouring her father with the installation of the plaque, and keeping his memory alive in the school.