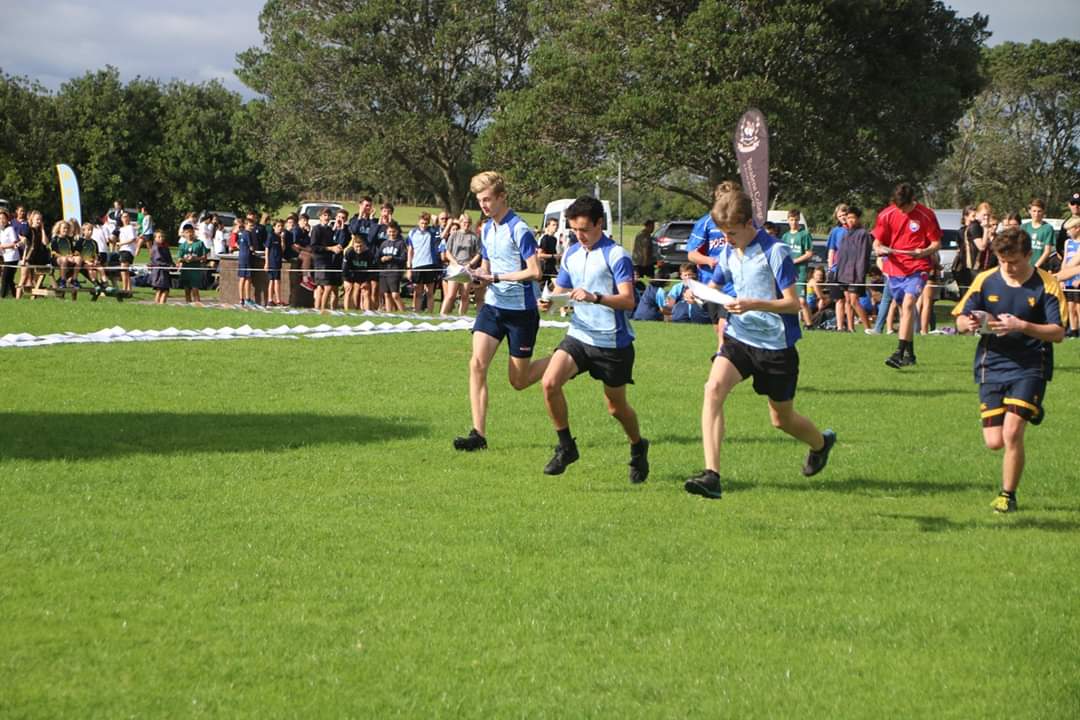 An amazing effort from the Orienteering Boys team to successfully defend the Top Boys Secondary School Trophy at the NZSS Orienteering Championships held in Auckland in late August.
This year, the Girls team joined them on the podium for the first time, placing third in the Top Girls Secondary School competition.
In the Relays, MAGS Boys were National Champions in the Senior, Intermediate and Junior Boys grades, with MAGS' second Senior Boys relay team winning Silver.
In the Girls Relays, for the first time ever MAGS had a podium placing with the Junior Girls Relay team gaining Silver.
In the Long Distance, Mitchell Cooper was second in Senior Boys, and Jay McElwee third in Junior Boys.
In the Sprint Distance, Luke Clements was first in Intermediate Boys, and Jay McElwee third in Junior Boys.
MAGS Orienteering team is managed by Neill McGowan with coaching from Albertian and New Zealand representative Kieran Woods.
Five MAGS students (Adam Bateman, Mitchell Cooper, Luke Clements, Sam Taylor Sinclair and Daniel Wood) were selected for the New Zealand Schools team to compete in Australia later.