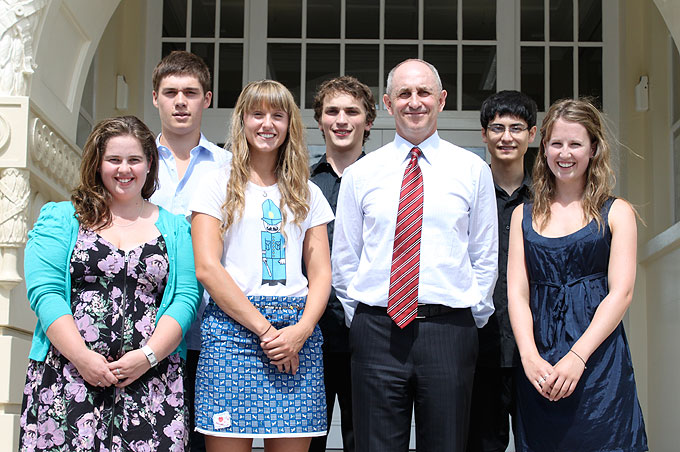 Chris Liddell's rise through the business and political 
ranks in the United States would come as no surprise to his former schoolmates at MAGS.
Mr Liddell (1971-1975), who has been appointed a deputy chief of staff in the Trump administration, swept MAGS' major awards in his final year at the school.
In 1975 he was Dux, Victor Ludorum, vice captain and best player in the 1st XV rugby team, most improved oarsman in the Senior VIII, a member of the Senior Athletics and Cross Country teams, played Senior Rugby League and was a member of the Senior Chess team.
After leavings MAGS, he gained a Bachelor of Engineering degree with honors from the University of Auckland, and a Master of Philosophy degree from Oxford University.
His business career has included executive roles at Carter Holt Harvey, General Motors and Microsoft.  His first appointment to the White House staff came about a year ago when he was made assistant to President Donald Trump and director of strategic initiatives.
Mr Liddell, who was named Albertian of the Year in 2011, has never forgotten the role MAGS played in his life. He and brother John started the Liddell Scholarships in 2008, and made a $1 million commitment to the MAGS Foundation, which aims to raise $10 million by the school's centenary in 2022.
Mr Liddell is pictured above with the recipients of the Liddell Scholarships in its first three years.