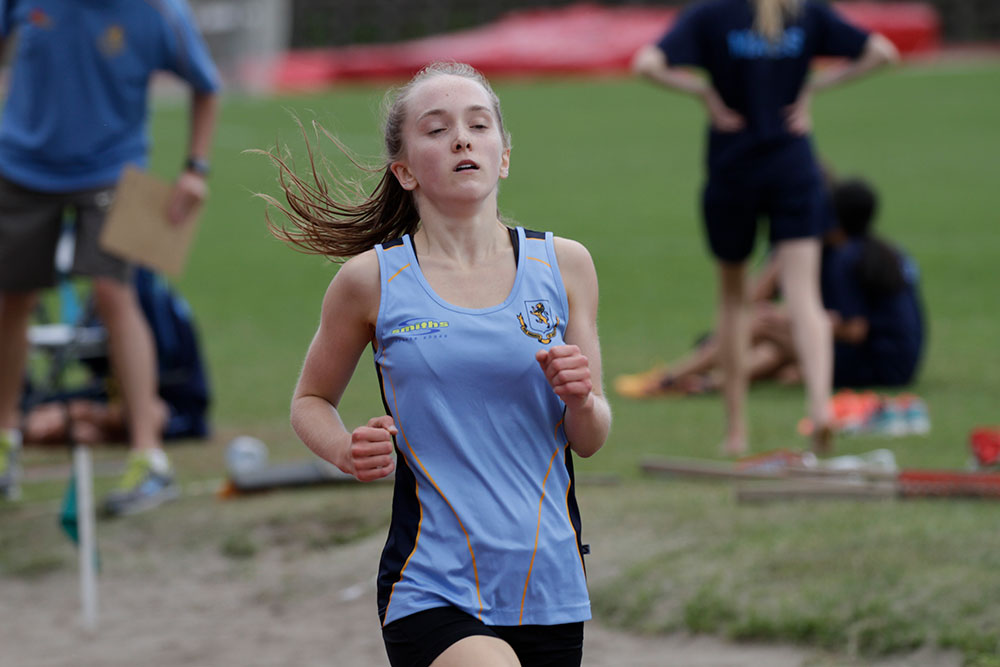 Five records fell at the 2018 Athletics Championships at Mt Smart Stadium, with Hannah Houghton (pictured above) breaking two of them – the Senior Girls 1500m and 3000m.
She ran 5:07.33 for the 1500m, and 10:37.26 in the 3000m.
The other record-breakers were Max Brooke Cowden – 100m Senior Boys – 10.96s, Malia Seko – Junior Girls Long Jump – 5.20m, Luke Clements – Junior Boys 3000m – 9:55.72.
Max's 100m record is significant in the history of the school as he is the first boy at MAGS to break the 11-second barrier. The time makes Max the fastest U20 student in the country over 100m so far this year.
This was the biggest Athletics Championships in recent years with 400 students competing over a range of events.
The School Champions are:
Junior Girls: MALIA SEKO  Junior Boys: LUKE CLEMENTS
Intermediate Girls: LATONYA LOLE Intermediate Boys: SILA ESEKIELU
Senior Girls:  JANELLE KARA Senior Boys: DYLAN MOON
There will be 50 students competing at the Central/West Zone Championships on Monday at Mt Smart Stadium.
Other upcoming Athletics events:
Wednesday, 14th March – Kings College Series 1
Wednesday, 21st March – Kings College Series 2
Wednesday, 28th March – Auckland Secondary Schools Championships
For Athletics Championship records, champions and full results, click here
For a photo essay from the championships, click here