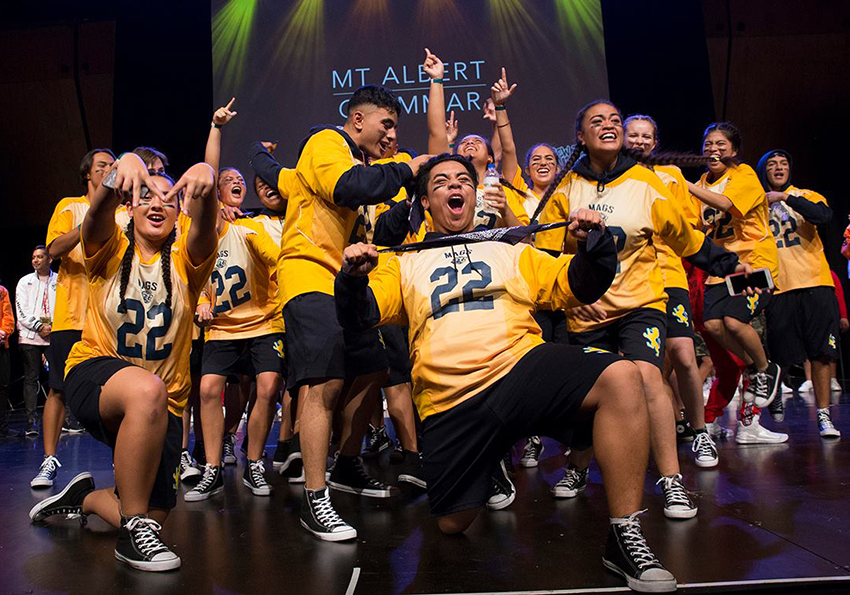 MAGS Megacrew has won the Street Dance New Zealand National Megaschool Championships, the biggest dance competition in the country.
Head of Dance Samantha French says MAGS Megacrew has a strong tradition of placing in the top three but had never won the competition until last night at the Vodafone Events Centre in Manukau.
Ms French said, "The MAGS Megacrew are outstanding hip hop dancers that are 14 to 17 years old. They've been at school every day these holidays doing eight-hour training days – and early mornings and late evenings since the start of term one. They were brilliantly led by Year 13 students Karissa Tapu, Holly and Janelle Kara, and Year 12 student Moanekah Va'ai. These girls also choreographed the entire routine themselves."
Ms French, who manages the team with PE teacher Claudia Goff, says 15 other schools from across New Zealand competed, with Manurewa High School in second and Massey High School third.
The teams are judged on stage presence, costuming, skill, performance and crowd engagement.
MAGS Megacrew will be at the Street Dance New Zealand Finals tonight as guest performers.