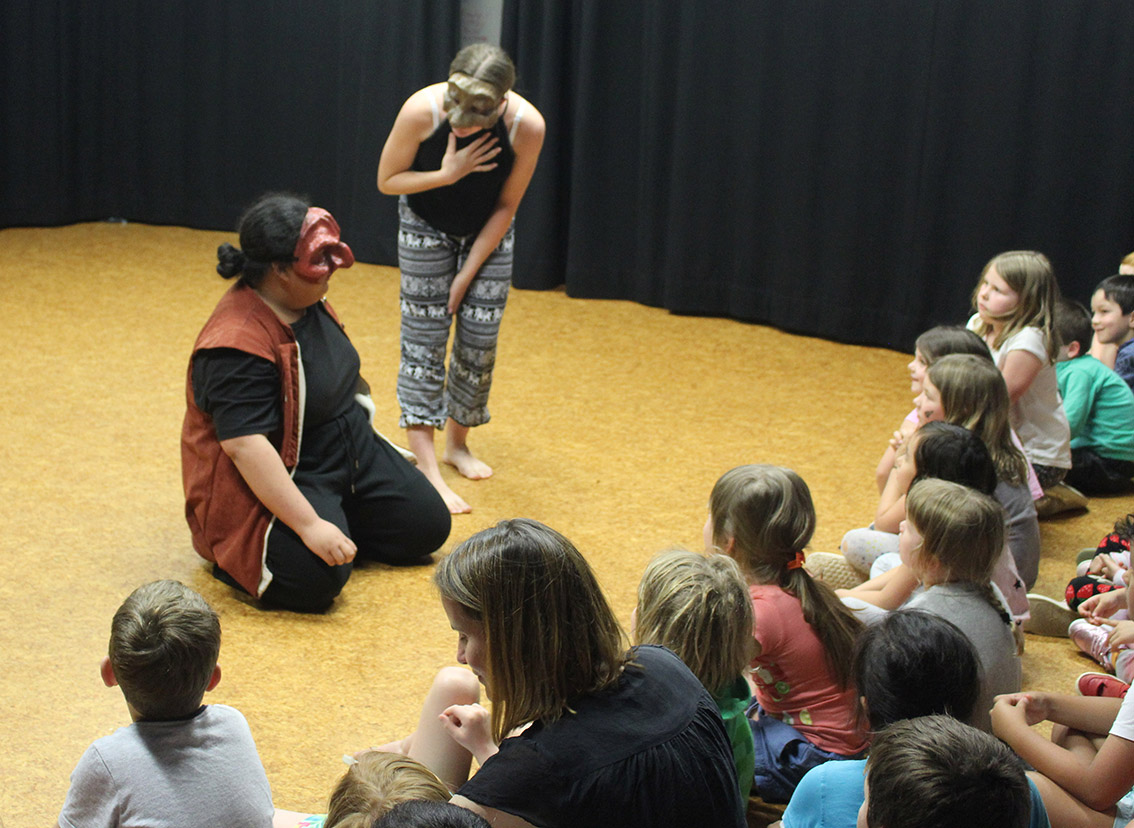 Year 10 Drama students performed in front of their toughest crowd yet on Tuesday, December 4: Year 1s and 2s from Balmoral School.
The little ones were treated to performances in mask of classic tales: Cinderella, Rapunzel, Aladdin, and Little Red Riding Hood.
The Drama students loved having a new crowd to perform for and the whole experience was a great way for the year to end.
The Balmoral visitors got involved in all of the performances – they laughed, called out, answered all of the actors' questions, and left as promising Drama students of the future.