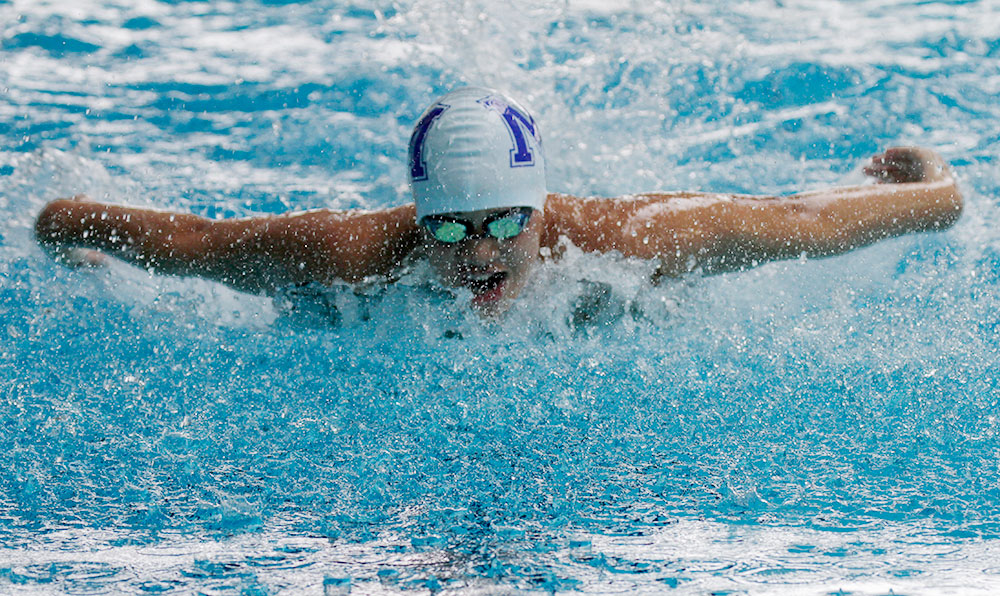 The MAGS Swimming Sports were held at the Mt Albert Aquatic Centre on Wednesday.
More than 100 students entered to compete for the Boys and Girls Junior, Intermediate and Senior school swimming championships. Seven school records were broken, and all our students raced well to produce some good early season results.
Brearna Crawford, (shortlisted athlete to represent NZ at the 2018 Youth Olympic Games) won all seven of her entered events and broke five long-standing Intermediate Girls school records.
Tony Tua-Tagaloa and Michael Chapman broke a record each in a hotly contested Junior Boys championships.
Champions for 2018: Junior Boys – Michael Chapman, Junior Girls – Edie Ancell, Intermediate Boys – Justin Hemara, Intermediate Girls – Brearna Crawford, Senior Boys – Bede Aitu, Senior Girls – Vasilina Shipilova.
For MAGS Senior, Intermediate and Junior Champions, click here
For swimming records set at the championships, click here
For full results from MAGS' Swimming Championships, click here
For a photo essay of today's championships, click here