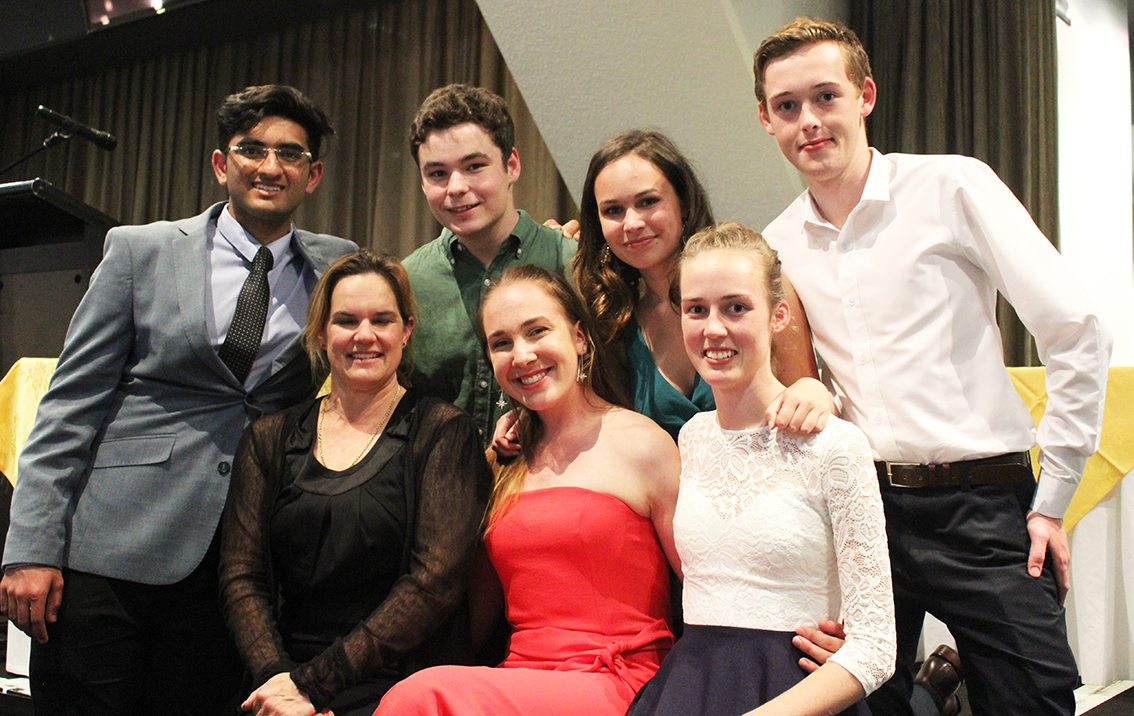 The Year 13 students of 2018 enjoyed their last chance to get together at the annual Leavers' Dinner, held at the Alexandra Park function centre on Monday, 29 October.
The relaxed evening was MC'ed by Deputy Principal Shameen Hayat.
Headmaster Mr Patrick Drumm said the school had prepared the Year 13s well for life beyond MAGS but now it was up to them to fulfil their potential and he wished them well with that.
Each student received a Graduation Certificate and was welcomed as an Albertian by Mr Aftab Moosa, Albertians Association President.
Head Prefects Isaac Munro and Hannah Houghton gave their final speeches, with reflections on their time at MAGS and how far they had come since starting at the school.
Year 13 Deans Ms Natalie Absolum and Mr Gordon Smith also gave speeches, saying it was privilege to see how much their charges had grown as people since Year 9, and how much they had achieved. Mr Smith issued one last challenge to the Years 13s, saying he wanted them to be the "most valued year group", setting academic records in their end-of-year exams that would take years to break.
Ms Absolum and Mr Smith also featured in the MAGS Leavers' Video, a humorous look at school life that is always a highlight of the evening. The video should be available to view on YouTube soon.