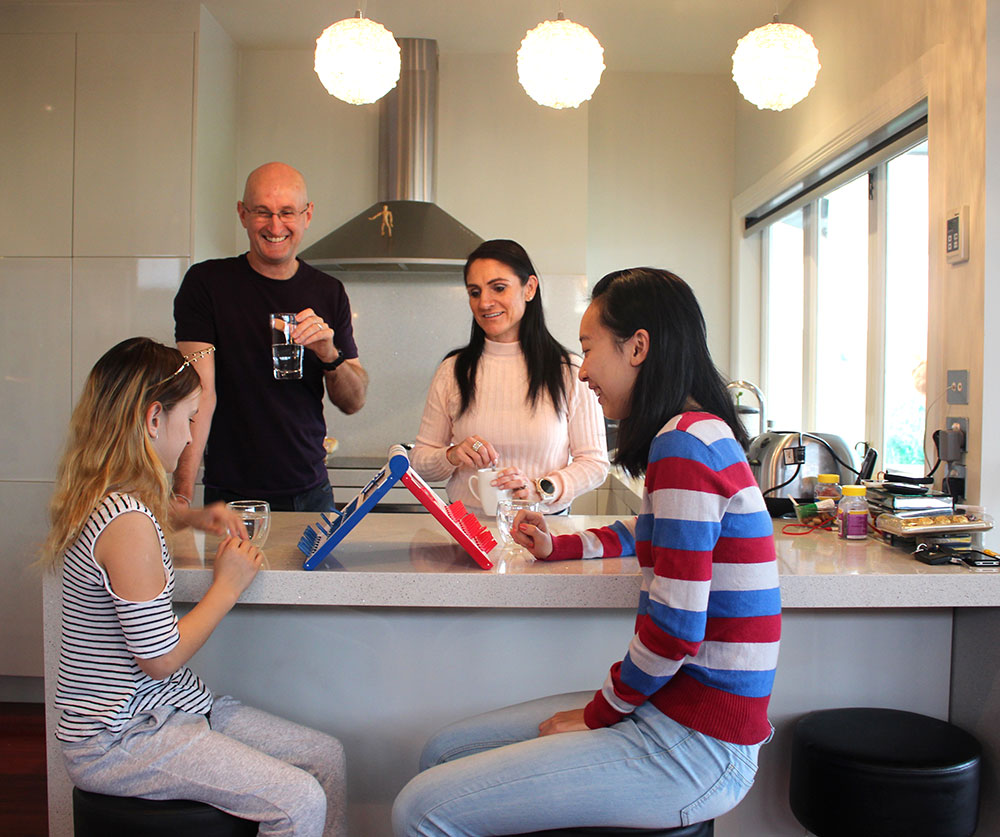 Homestays needed for International students coming to MAGS
The School welcomes applications from local families who may be able to provide Homestay accommodation for our International boys and girls.
This would mean accommodating a student in a family environment – providing a bedroom, meals, laundry, and including them in family activities. A separate bedroom is required for each student, with bed, linen and towels, a desk, lamp, cupboard and a set of drawers/storage space, plus heating in the room provided.
The weekly payment to Homestay families is $320.
Homestays can be for longer periods of a Term or more. They can also be for shorter periods, for example two weeks for boys from our school hostel during the Term holidays, or for about 10 weeks or less for short-stay students.
If you are interested in applying to be a MAGS Homestay family, please contact the school's International Office for further information and an application form: email [email protected] or phone 09 846 2044 ext 8123.