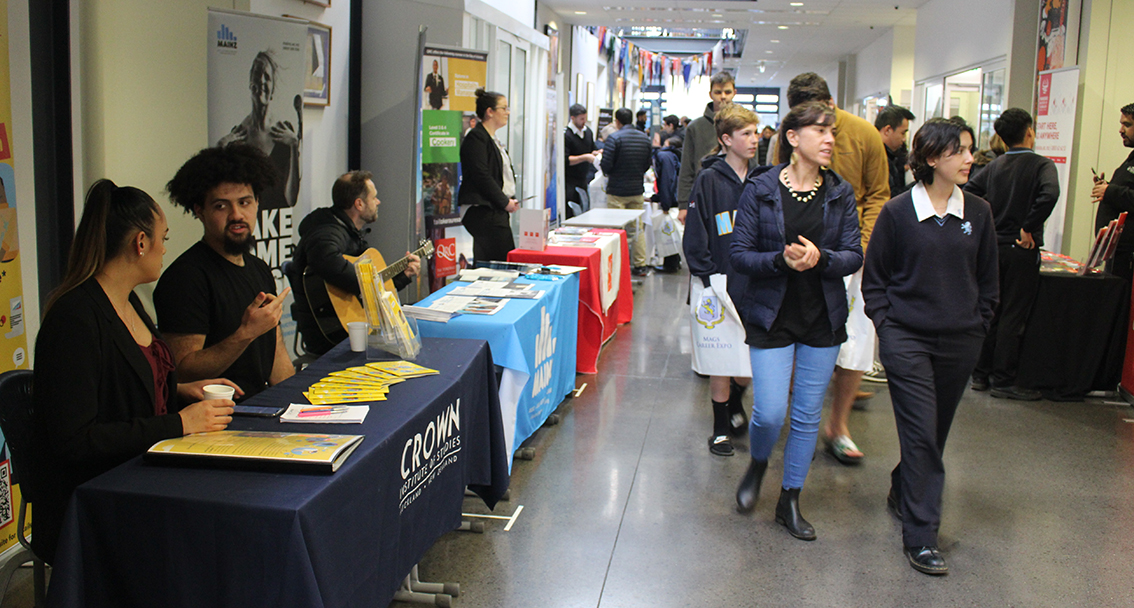 The annual Future Pathways Expo was attended by a record crowd last night, and has been hailed by several providers as the best they have attended.
The breadth of courses and providers who set up in the MH Building to interact with students and families exceeded previous years, and the interactive displays and competitions proved popular.
Students and parents took the opportunity to talk to MAGS staff about course selections for 2020 and to see what is on offer from more than 50 tertiary institutes and industry providers. The faculties were very busy, with Technology merging in a shared space with industry training organisations and UNITEC as a new initiative.
The ASB MAGS Farm held a prominent space with linked providers, and is working on widening student knowledge of careers available in primary industries.
Two of the competition winners were Maya Freundlich (ASB MAGS Farm – Guess the Eggs), and Jack Norris (AIS – Guess the Marbles).
Overall, everyone appeared to enjoy themselves – and any further queries about courses or subjects to get into a particular career can be directed to the Careers Office.