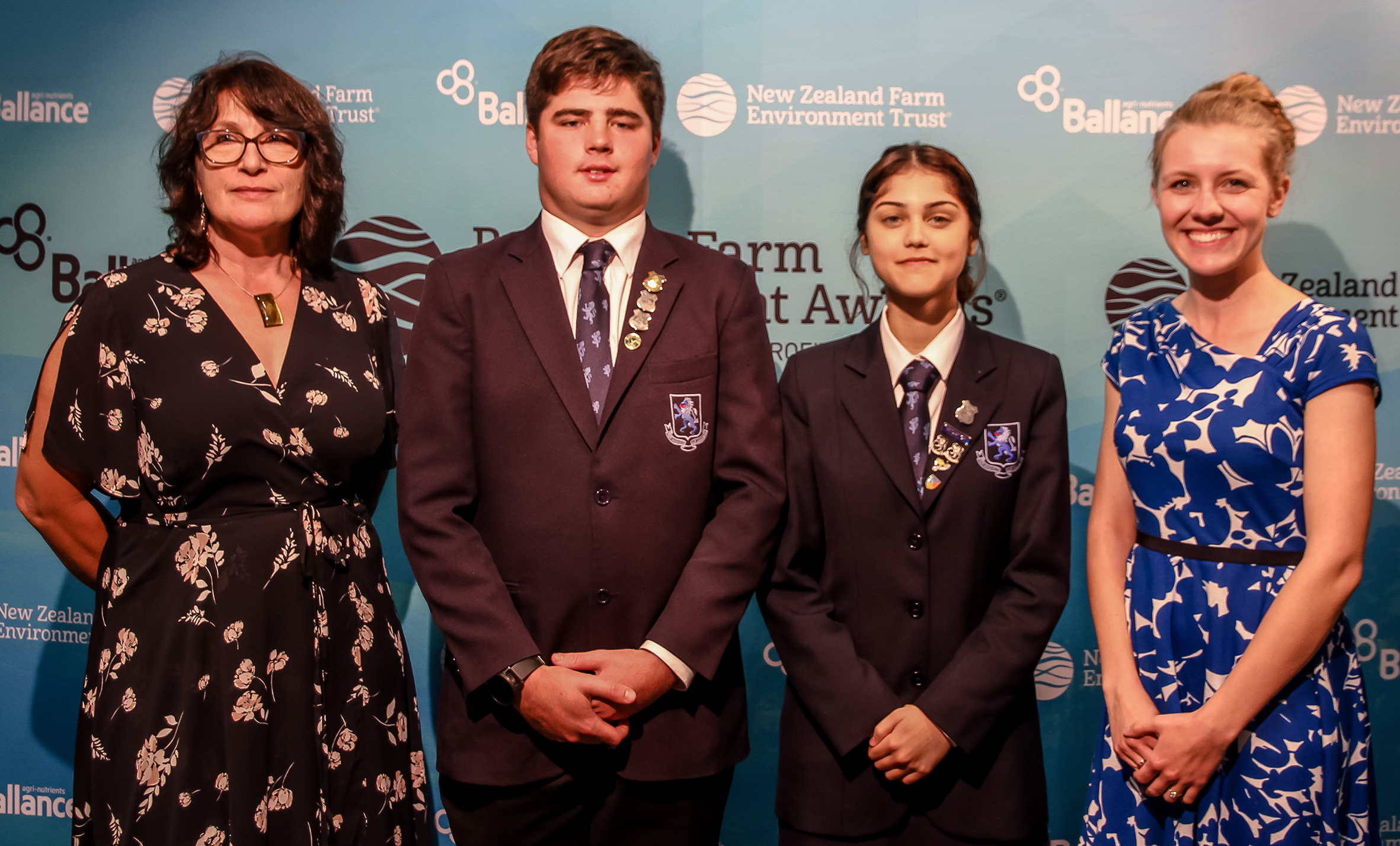 Attending the Ballance Farm Environment Awards was an inspirational and rewarding experience for four MAGS representatives.
Esther Hancock, HoD Agriculture and Horticulture, pictured above left, with Year 13 Agribusiness students Hamish Holst and Fatima Imran, as well as her student teacher Madeline Bode, from University of Wisconsin River Falls, were invited to attend the Auckland region awards.
Ms Hancock said, "I was lucky enough to be sat next to the eventual winner Steve Dills.
"It was very inspirational and we met up with a few old friends and made a few new farming friends. We came away armed with enough glossy brochures for the whole of Year 13 Agribusiness. The souvenir brochures showcase all the diverse Auckland Region finalists and will be an excellent resource for the Environmental Impact achievement standard the students will be studying in Term 2.
She added: "Steve Dills has offered to host a group of agriculture students to gain some practical experience on a realistically sized farm."
The Ballance Farm Environment Awards are run by the New Zealand Farm Environment Trust and recognise and celebrate good farm practices that promote sustainable land management in 11 regions throughout New Zealand.