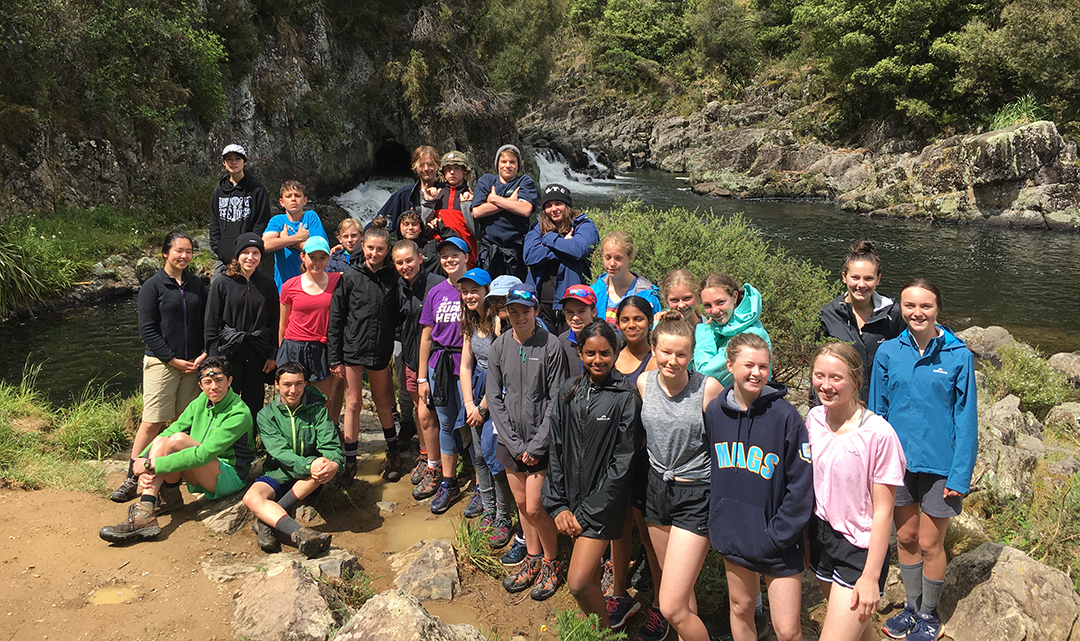 The Duke of Edinburgh's Award continues to thrive at Mount Albert Grammar. At one end, another 65 students are beginning the award at Bronze level, whilst a large number are continuing with their Silver Awards and 17 students well on their way to completing their Gold Award.
The award provides for students of all abilities and is structured to help everyone gain from it mentally, physically and socially.
"Not all learning happens in the classroom. Young people need experiences outside the classroom to become committed, responsible and fulfilled citizens of the world.The Award is open to all 14-24 year olds regardless of their background, culture, physical ability, skills and interests and is the world's leading youth achievement award. Doing the Award is a personal challenge and not a competition against others; it pushes young people to their personal limits and recognises their achievements."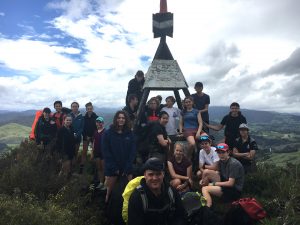 The Award is comprised of three levels and four sections – Skills, Service, Physical Recreation and Adventurous Journey. Participants complete all four sections at each level in order to achieve their Award. At Gold level, participants also complete a Residential Project.
There have been 600-plus students who have enrolled at different levels since 2007. In 2019 there have been 65 students at Year 10 working on their Bronze Award, 35 on Silver and 17 on Gold. The expansion in numbers has required more staff help and I must give my thanks to Miss Mackinnon, Mr Fullerton, Miss Ripley, Mr Denisov and Mrs Hancock who have given of their time to help students at all levels. This year has also seen the continuation of the online record book, which hasn't been without its issues. Students are now coping with the new system and are starting to understand it. (I still prefer the traditional record book!)
Since the Award's inception at MAGS, 275 students have completed their Bronze Award, 117 Silver and 26 Gold. This shows just how difficult the top award is to gain, how much commitment is required and how prestigious it is, being recognised by universities, employers and the wider community alike. I would like to congratulate Claudia Saunders, Georgia Sinclair and Lydia Finch for gaining their Gold Award this year. They will attend a ceremony next year to be presented with their award by the Govenor-General of New Zealand. Milly Bayfield, Will Newton, Eva Williams, Jen Blakeley and Eric Shen are also very close to completion and it would be awesome to have so many at a Gold ceremony.
Students at all levels participate in a range of activities over a set period of time. This has included voluntary work at the Salvation Army, YMCA, tree planting on Motutapu, coaching junior teams, local primary schools, Brownies/Guides and participating in a full range sporting activities. New skills such as learning an instrument, language, cooking or driving have also been successfully tackled. The adventurous journey section is always a favourite, with the Bronze students learning the basics in the Karangahake Gorge and the Silvers taking more demanding journeys through the Hunua Ranges and, more recently, the Kaimai Ranges. Four Gold students planned and completed their journey to Abel Tasman National Park earlier, another group went to Lake Waikaremoana in October and another tackled the North-South track in the Kaimais.
Earlier in this year, 35 students completed their Silver journey. Throughout the trip, students tramped 35km through the Kaimiai Ranges, carrying food, clothing, tents and taking responsibility for navigation and group decisions, even if they are sometimes the wrong ones! They also showed good humour and resilience throughout the sometimes difficult conditions and terrain.
Bronze students will complete their expedition in the Karangahake Gorge in November 2019. Again, they will be learning basic bushcraft and campcraft skills ready to progress onto Silver next year.
All the students who have enrolled in the scheme have demonstrated commitment, service to the local community, independence and an ability to motivate themselves to achieve their goal. This complements the four pillars of the school and encourages students to be involved in all pillars outside of the classroom.
They are showing an ability to work as part of a team, lead the team but also work individually to achieve their goals over a sustained period of time.
I truly believe the Award is reaching its goal as "a voluntary, non-competitive programme of practical, cultural and adventurous activities designed to support the personal and social development of young people" at Mount Albert Grammar School.
Andy Belson
Award Leader