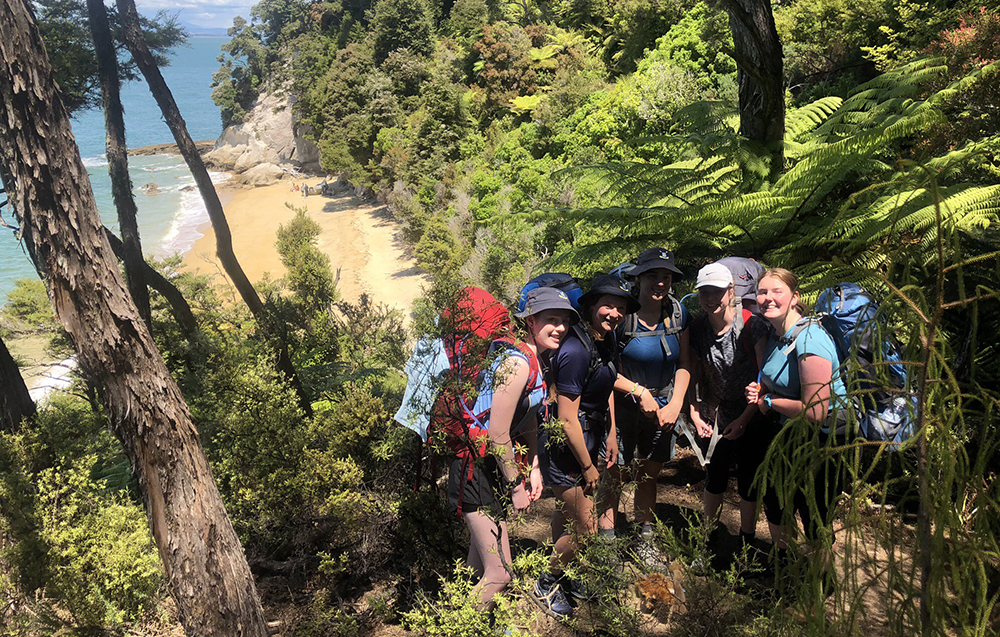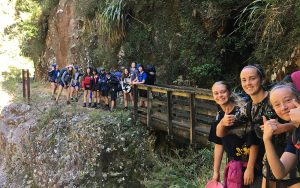 The Duke of Edinburgh's Award continues to thrive at Mount Albert Grammar. In 2018 we had 67 students at Year 10 working on their Bronze Award, 36 on their Silver and 12 on their Gold.
In total, 257 students have completed their Bronze Award, 105 Silver and 23 Gold since the Award's inception at MAGS.
In early December 2017, five then-Year 12 MAGS students went to Abel Tasman National Park to complete their Gold Duke of Edinburgh qualifying adventurous journey.
Claudia Sanders, Lydia Finch, Georgia Sinclair, Lauren Zwalue and Zoe Stevens – shadowed by Emma Thomson-Hensman – did the tramp over five days in beautiful weather.
Early in 2018, 28 students completed their Silver journey. Throughout the trip, students tramped 35km through the Kaimai Ranges, carrying food, clothing, tents and taking responsibility for navigation and group decisions, even if they were sometimes the wrong ones! They also showed good humour and resilience throughout the sometimes-difficult conditions and terrain.
The weekend of March 9 & 10 saw 28 students go out to the Karangahake Gorge to complete their Duke of Edinburgh Award Bronze journey with Mr Belson, Ms Mackinnon and Mr Fullerton.
Once again, the weather was extremely variable, ranging from rain to hot, sunny conditions later on, as the adventurers tramped up and down through the gorge and enjoyed the view from Karangahake Mountain.