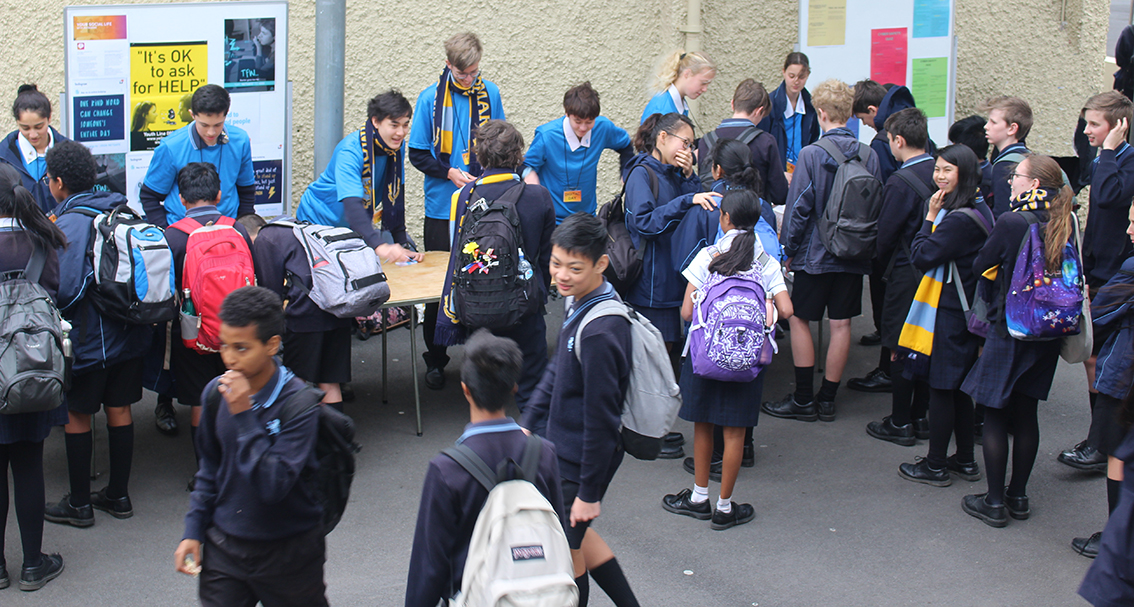 On Tuesday, September 3, the Digital Leaders held their Digital Day event in the Albertian quad at lunchtime.
Students entered free competitions to win packets of sweets by answering questions based on good online practice to help keep them and others safe.
They were also able to enter a raffle to win major prizes including $20 App Store cards, headphones or a bluetooth speaker by donating $1 to Youthline, who support students suffering from the poor online behaviour of others. There was a board where students also posted their views on the positive aspects of social media.
At the same time there was also an online competition where students were charged with explaining what makes a good digital citizen in their own words.
The Digital Leaders form a student group interested in promoting digital citizenship by encouraging students to be capable and socially responsible online. The students involved on the day were Maya Azam, Paige Tyson-Taylor, Alex Pullen, Connor Voigt, Kaemon Ah Kuoi-Simich, Humeera Imran and Samantha Pullen.