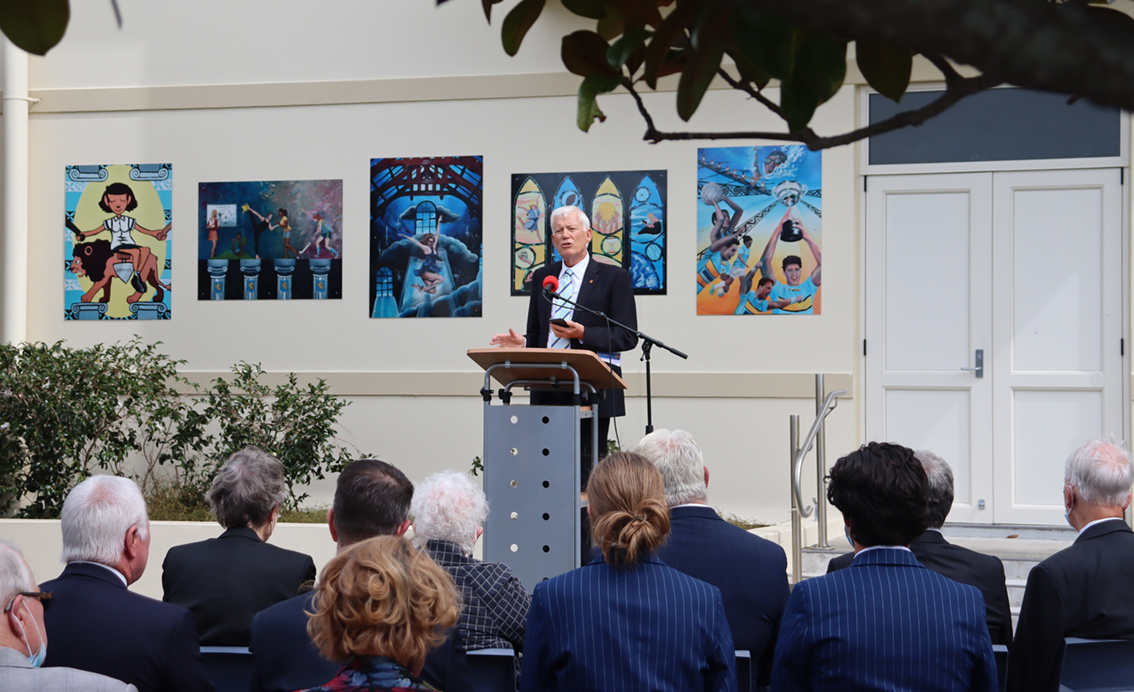 At a ceremony this afternoon, E Block was rededicated as the Greg Taylor Building, with former Prime Minister Helen Clark as guest speaker.
Mr Taylor was MAGS' fifth Headmaster and the first Albertian to be appointed Headmaster in 1988 and held the position until 2006.
He presided over the introduction of girls to MAGS in 2000, and they were largely based in E Block before being slowly integrated into the wider school.
Ms Clark, whose father was an Albertian before she became MP for Mt Albert, visited the school in 2000 as PM and presented a foundation badge to each girl in that foundation year.
At the ceremony, she spoke about Mr Taylor's impressive vision for the school and how he saw it as an integral part ot the community, welcoming girls and accommodating the aquatic centre being among the major achievements during his tenure.
Mr Taylor said it was fortuitous that plans were underway for E Block before the decision to admit girls was made, and that it was ready in time for their arrival.
He said being recognised in such a way was an emotional moment for him, and he thanked Ms Clark for her kind words and for being his "greatest supporter" in his time as headmaster. He said he would never forget Ms Clark referring to MAGS as "my school" during a royal visit.
He also thanked all the guests  – family, friends and former colleagues – for coming along in such trying times.
Before the the unveiling of the plaque, the girls choir Gloriana performed, and students performed a haka in honour of Mr Taylor following the unveiling.