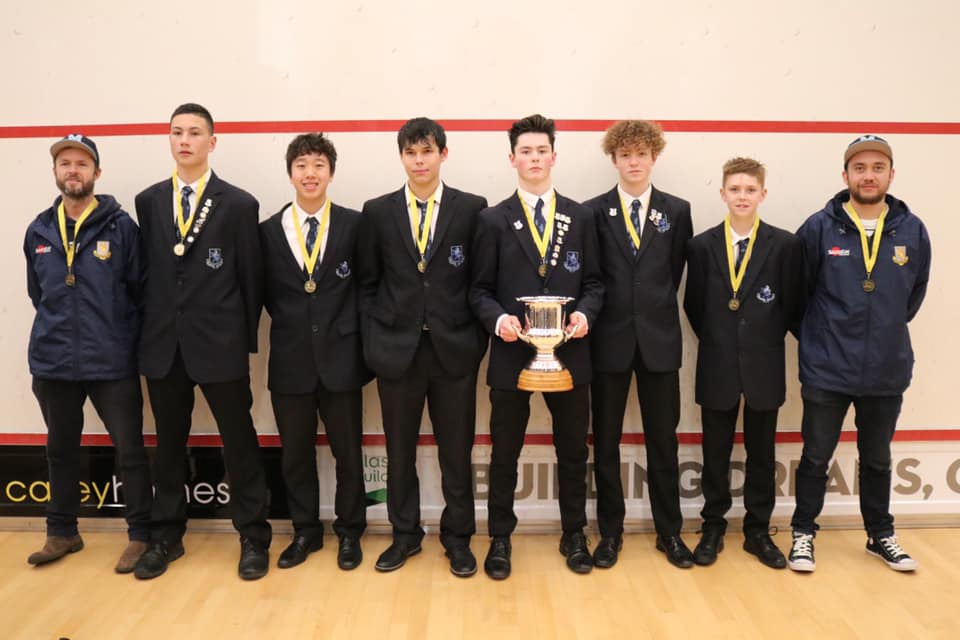 The Premier Boys Squash team achieved an incredible feat when they won back-to-back NZSS Squash titles by overcoming Tauranga Boys High on August 9 in a replay of last year's final.
MAGS Captain Jack Conder and Mason Smales were also named in the NZSS Tournament Team after the tournament in Tauranga, which ran from August 7-9.
They, along with team members Max Conder, Jaeswan Kwan, Tarin Love and Riley McCracken, dedicated their win to last year's team-mate Arnd Arelmann, who has been battling cancer this past year back in his home of Chile.
They played four matches (Katikati College, Orewa College, St John's College Hastings and Whangarei BHS) before heading into a rematch of last year's final against Tauranga BHS.
The match went down to the final player, with MAGS winning the first two matches and Tauranga Boys winning the next two. Tarin Love, MAGS' Number 3, won his match 3-1 for the team to take the National Champion title again.
The coaches were Julian Conder and Michael Blanchard, who oversaw the the Premier Boys' 2019 national title win, the first time MAGS had been victorious at the tournament.
The secondary schools national squash champs has been held since the mid-1980s, and about nine years ago the MAGS Boys got close when they lost 3-2 in the final against Auckland Grammar. Michael Blanchard was part of that team.