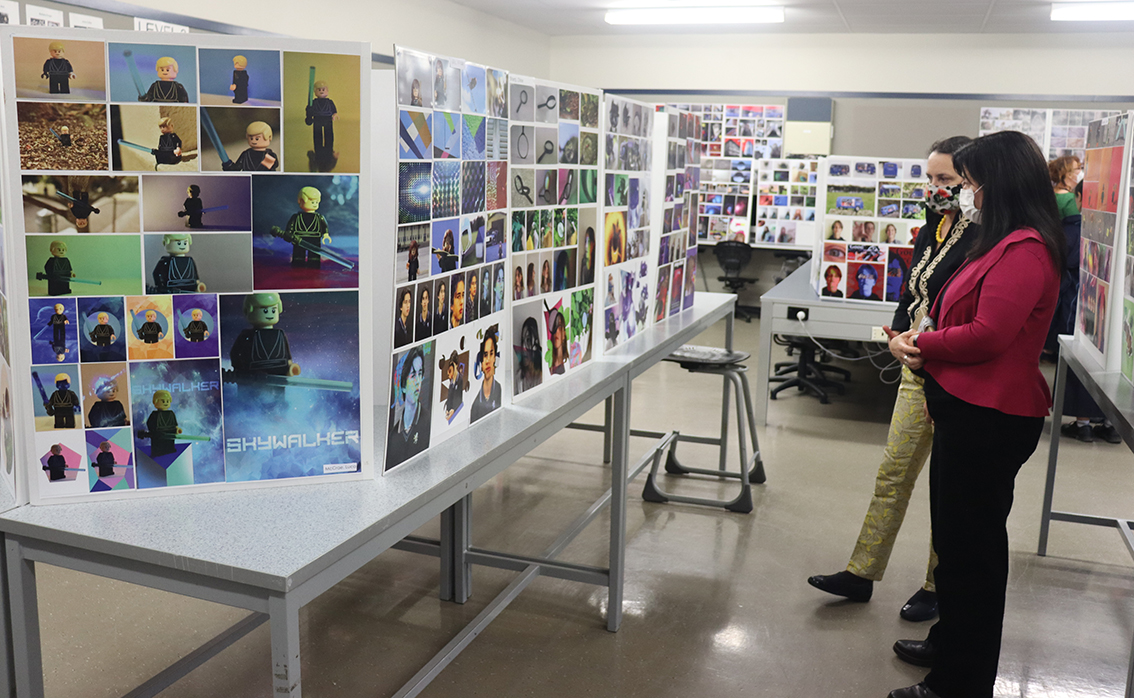 Our students again delivered a great event with yesterday's Centenary Board Show and Business Market Evening showcasing their artistic talents and entrepreneurial flair to the MAGS Community.
Staff, Albertians, students and their families were hosted in and around E Block, viewing diverwe and impressive displays of Senior Visual Art – Painting, Design and Photography – as well as enjoying a variety of food, drinks and handmade gifts being sold by Business Studies students from their stalls.
The classrooms and hallways of E Block were opened up to display art, while stalls were set up inside and outside as Business Studies students learned about marketing and selling their products to the public.
MAGS' talented students also entertained with music, dance and drama pieces centred around E Block.