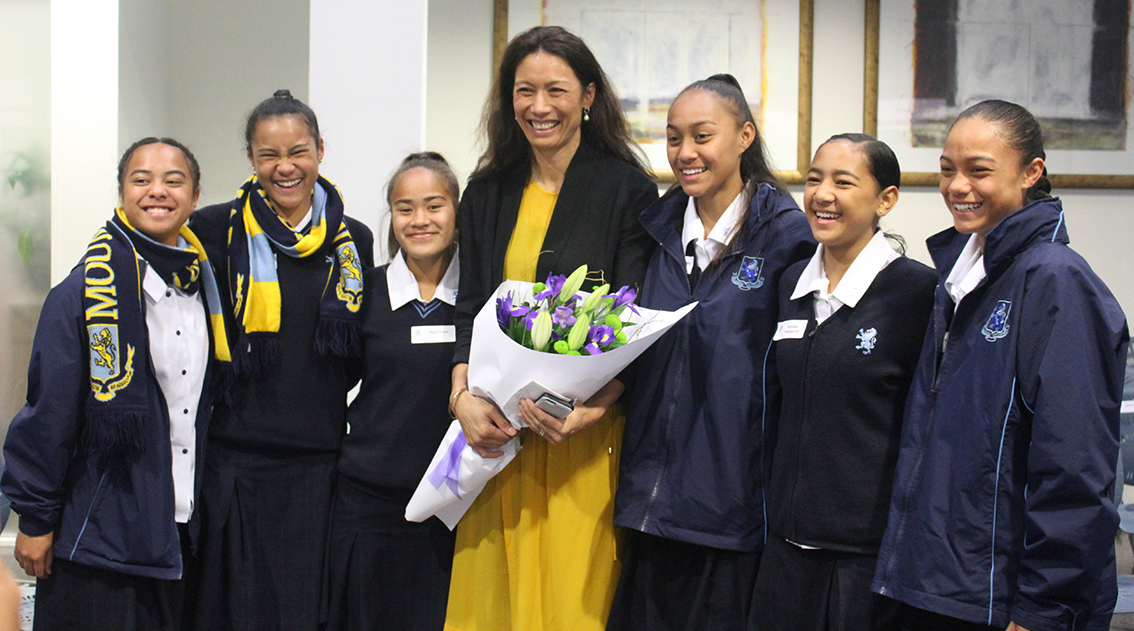 This morning saw Mount Albert Grammar School host another successful Parent-Daughter Breakfast with former Silver Ferns captain Bernice Mene as guest speaker.
It might have been cold, wet and dark outside but that was overcome by the warmth of Ms Mene's personality as she entertained guests gathered in the Maurice Hall Atrium with recollections of her time as a schoolgirl, netball player and teacher at MAGS.
After a catered breakfast and introductions from Headmaster Patrick Drumm and Head Girl Hannah Houghton, Ms Mene, who taught languages at MAGS and helped to set up the Netball Academy, talked about the importance of family in guiding you through life, being proud of who you are and not being afraid of standing out – something she said she knew a lot about as a 6′ 2″ woman. She threw in lots of humorous anecdotes about her Samoan background, school and family life but her message to the girls assembled was to always try to be bigger and better.
After being thanked by Mr Drumm, Ms Mene was presented with a bouquet of flowers by Year 9 students Ella Sutton, Lucy Taylor and Bella Krikorian.
Next Thursday, entertainer and comedian Pio Terei will be guest speaker at the Inaugural Parent-Son Breakfast for Year 9 & 13 students.