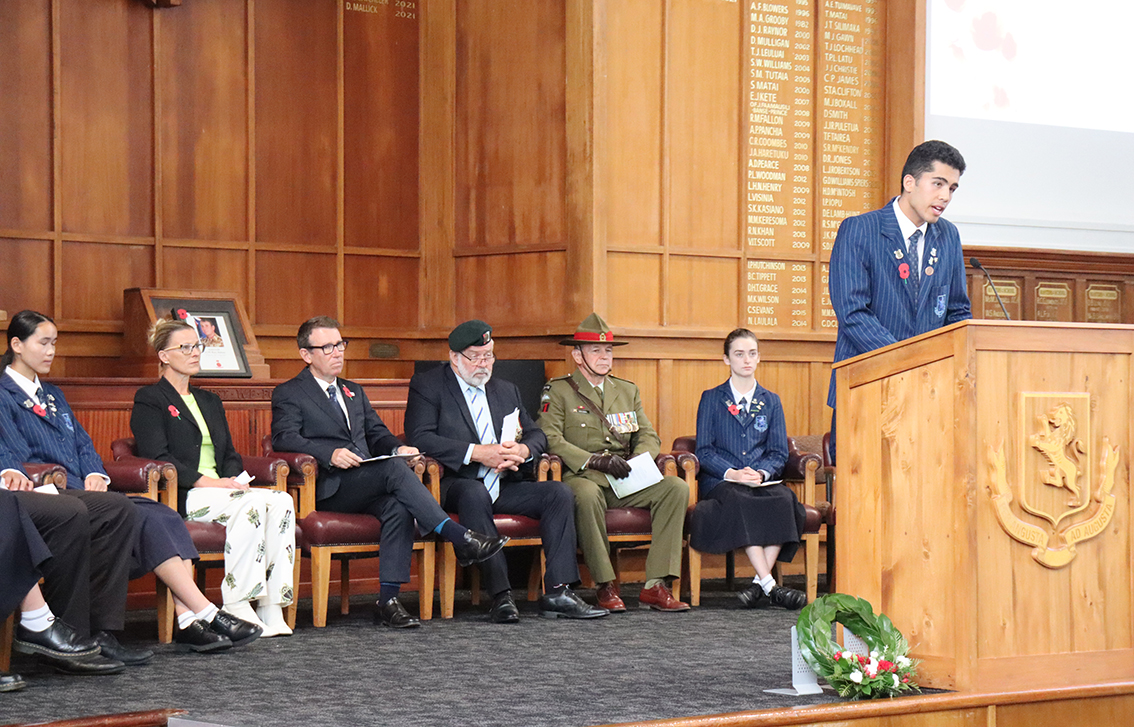 MAGS' 202 fallen Albertians were remembered today at a ceremony that began with piper Andrew Wilkie escorting guests and cadets into the FW Gamble Hall.
Hokioramai Dunn performed the mihi and Mihimere Hope the karakia at this year's Anzac Service Assembly, which also saw performances from our Gloriana choir, singing Home, and our Centennial Choir, singing Sons of Gallipoli>
Year 13 History student and Deputy Prefect Kairo Ah-Kuoi Simich spoke about our fallen Albertians.
As at every ANZAC Service, the names of fallen Albertians were read aloud, the Ode of Remembrance was read, and a laying of wreaths was performed at our cenotaph during the Last Post and Reveille, played by student Sylvie Edwards, as the school flag was lowered and raised both inside the hall and at the cenotaph, where the names of the fallen Albertians are inscribed in stone.